Firefighters are true heroes who give the last drop of blood to save someone's life. The Milpitas Fire Department in California is filled with brave firefighters, who have done more for their community than expected.
Butte County is an area in California which was devastated by the wildfires, and Jennifer Hidalgo Fuller and her family lost everything in the fire, including their home.
Putting everything behind her, Fuller made her way to the store to get supplies for her family, it was there she met four kind firemen, who knew exactly how to help her in her time of need.
As she got passed the men, she expressed her gratitude to them to contain the wildfires, that's when they turned to her and asked her if she had lost her home, to which she answered with a grave and devastating "yes."
What their reply was blew Fuller away. "Well it's your lucky day," they said. "Let's go to the toy aisle, and mom get what you all need.
The kindhearted firemen then proceeded to pay for all three shopping carts full of items and some toys for her children.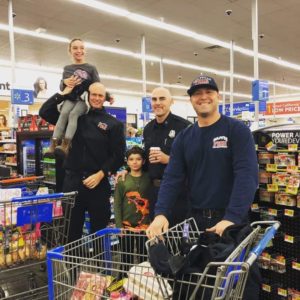 "I am just in shock and awe of the kindness I have no words," Fuller wrote in a Facebook post about the kind gesture.
"So much gratitude," she added.
"THANK YOU FIREFIGHTERS!!!" she continued.
"The kids are so happy and keep saying today is a good day….one of the best days of our lives they say!"
"It's been one trauma after another with our family. There will be a light at the end of the tunnel.
"Thank you for your generosity!"
Fuller and her family have experienced incredible kindness in the past few weeks since the wildfires burnt down their home, Fuller also met another kind man in Walmart who gave her some cash to help get what she needed for her family.
"So many generous kind souls out there," Fuller said. "So much love in the community right now. I will pay it forward when I can I promise!"
"Tears of gratitude!" she added.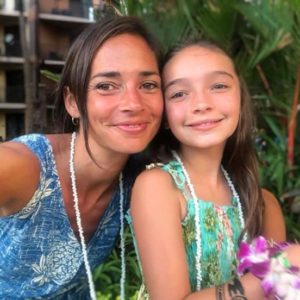 Fuller lost everything in the California wildfires, and their family like others have been devastated, but little acts of kindness like these go a long way to heal their broken hearts.
So if you meet a homeless family today or someone less privileged, spread a little cheer and show them some kindness.