The Ndlovu Choir from South Africa gave the judges and audience on America's Got Talent an experience which they never had before.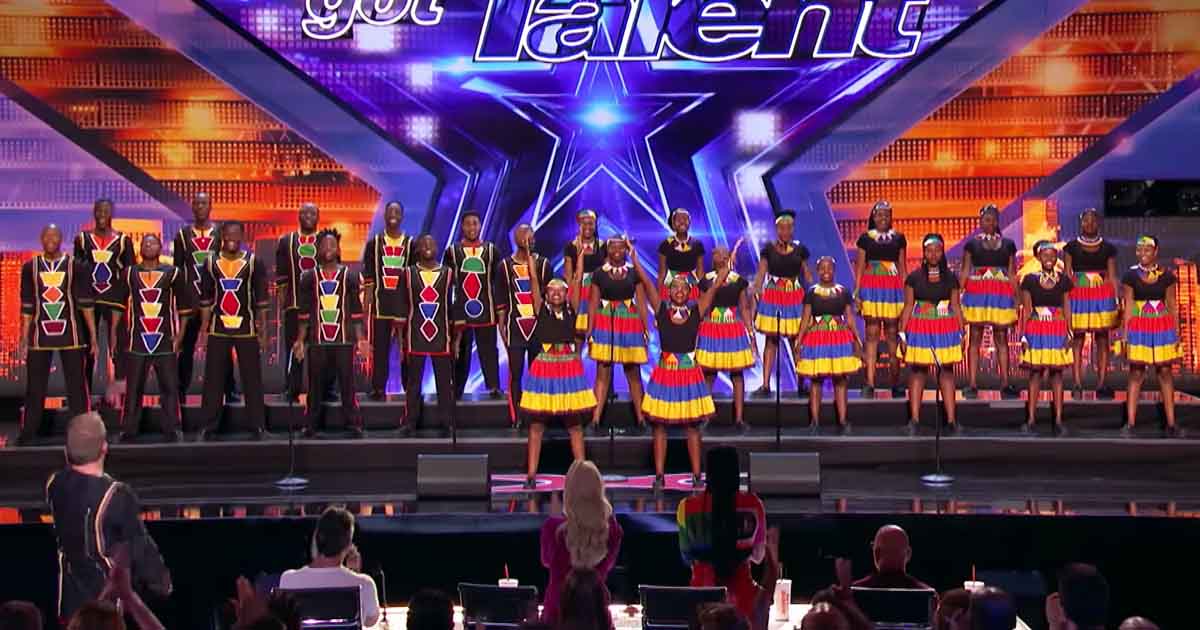 The 25 member choir has been performing for the last 10 years and hail from a very small and impoverished town in South Africa. It is their first time in the US and Choir director Ralf Schmitt said, "To see them standing on the stage of America's Got Talent tonight you can't help but burst with pride."
The group's conductor informed the judges that they would perform "My African Dream," a song which lets children across the world to know that "just because you're born in poverty, it doesn't mean that you are poverty."
They received a thundering applause from judges Simon Cowell, Howie Mandel, Julianne Hough and Gabrielle Union. Simon said, "We've always been waiting for a choir like this, something we've never heard before. Your energy was literally bouncing off to me right there, it was great. You, I'm going to remember."
The choir managed to get all four yeses from the judges which would send them to the next round. Would this choir be the first ever choir to win AGT, lets keep our fingers crossed.