Imagine learning that you held your future daughter-in-law in your arms, even before you knew she existed. That is the reality for Mary Ann West, a veteran labor and delivery nurse at HCA Healthcare's Lakeview Hospital in Bountiful, Utah. Her family discovered a heartwarming connection: she had delivered her own daughter-in-law over two decades ago.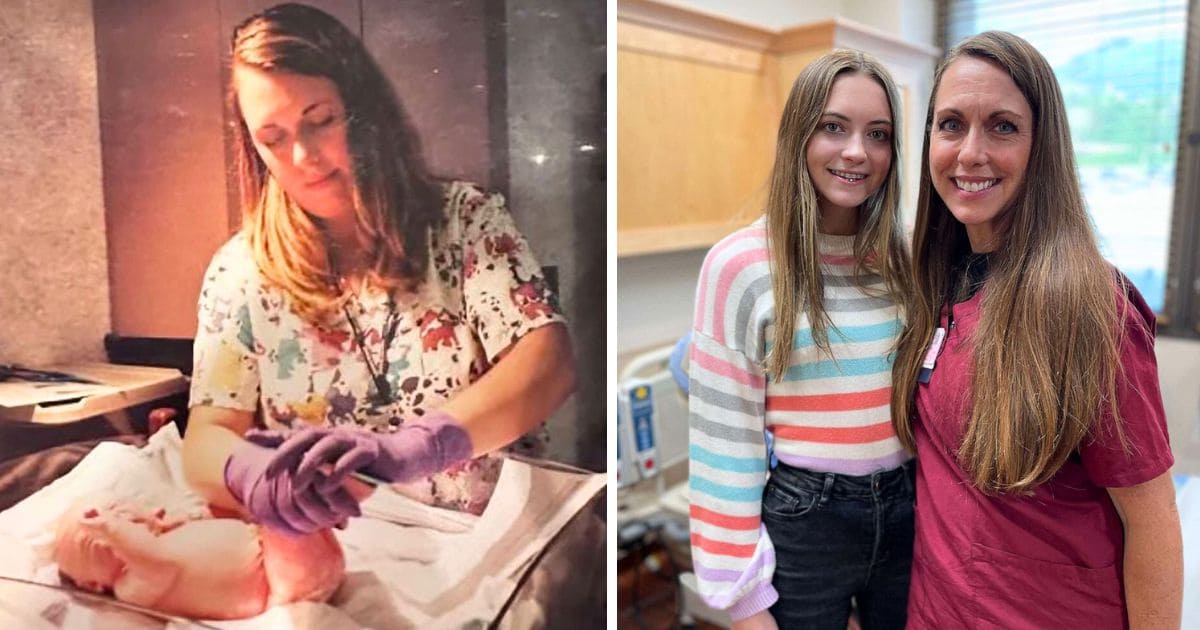 "We were shocked," West exclaimed, discussing the revelation with a sense of disbelief and joy. "I was like, this is meant to be. What are the odds that these two kids would find each other and end up getting married and starting their own little family?"
An Unforgettable Encounter
West's memory of the Poll family goes back to June 2001 when she assisted in the delivery of Stacy and Matthew Poll's third child. The experience, due to the complicated nature of the delivery, was etched in her memory. "Her delivery was a little bit complicated… it was very high risk because the cord attached to the baby and then the vessels were just in the amniotic membranes in the bag of water instead of attached with the cord, so it wasn't protected," she recalled.
Fast forward to 2021, West's third child, Tyler, met the third child of Stacy and Matthew Poll, Kelsey, while she was working at a bank. Kelsey Poll West recounts, "It was a really good conversation and he actually left. And I didn't see him for a while, [but] he came back and asked me for my number, and we started going on dates." Little did they know their paths were intertwined long before their romantic story began.
The couple got engaged in February and ahead of their May wedding, a startling discovery was made. As they looked through Poll West's baby book for wedding video pictures, they stumbled upon an image of a young Mary Ann West. "We were looking through my baby book… and we see this picture and it's Mary Ann there," Poll West said. The couple also found a birth certificate with West's handwriting.
A Heartwarming Bond Forms
This surprising discovery brought their families closer than ever, turning Stacy Poll and Mary Ann West into best friends. The connection that Mary Ann West unknowingly formed with her daughter-in-law has now turned into a precious bond.
Poll West expressed her gratitude for this special bond, saying, "She was able to help my mom during the time that she was really scared, and that means a lot, because my mom means the world to me. And just to be able to have both of my moms there with me when I was brought into the world is something that not everyone gets to say, and that's something that I'll be forever grateful for, that I have that connection with her and that she has that connection with my mom, too."
This awe-inspiring story of connection and destiny is an encouraging reminder of the intricate and beautiful ties that bind us together as humans, a testament to the incredible power of love, and a reflection of God's intricate design for our lives.
"And we know that all things work together for good to them that love God, to them who are the called according to his purpose." (Romans 8:28)
Watch the inspiring story below.