At a time when senior citizens feel left out and forgotten in our society, two people in Grand Prairie went above and beyond to make elderly citizens living in a senior citizen complex feel special.
A beautiful plan
Rene Blais called up florist Joline Willsey, of Gypsy Blooms Flower Truck to plan the surprise. Willsey posted on Facebook about bringing a truckload full of flowers to the group.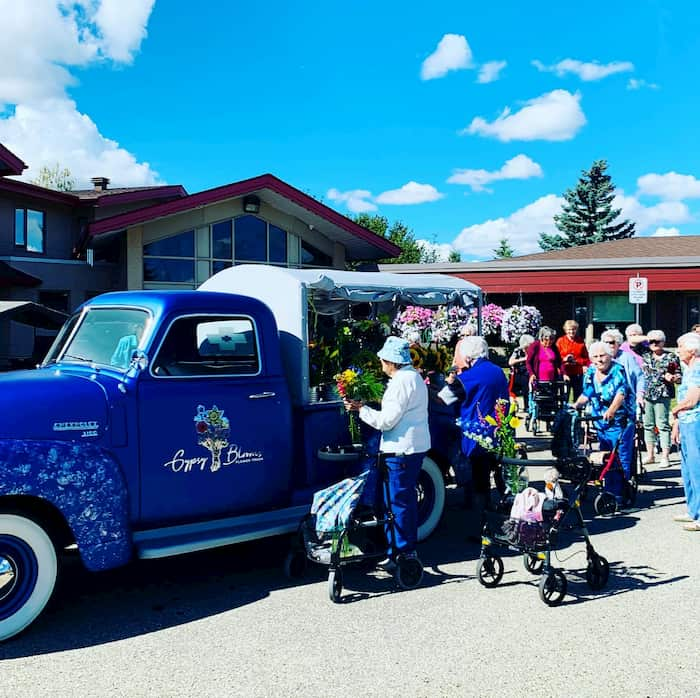 She wrote:
Isn't this one of the sweetest things you've ever seen?!? 👵 🌸👴 My heart is so full from being a part of this amazing experience this afternoon❤️…. So last weekend I had a gentleman come to my truck with a very thoughtful idea💡 He wanted to purchase an entire truck full of flowers and asked if I could park at a Senior Citizens complex so they could come and pick flowers to build their own bouquet for their room. Amazing right?!? Rene Blais from RB Oilfield Hauling Inc, you brought so much JOY and HAPPINESS 🙏✨ to these seniors today, we are all so very grateful for your generosity
The flowers were not bought for a gift but for an activity involving the seniors.
It allowed people to pick and choose their own bouquets in order to personalize their rooms.
It gave the elderly people the independence to chose the flowers they liked and to use their own imagination, discuss their ideas with others, and be creative.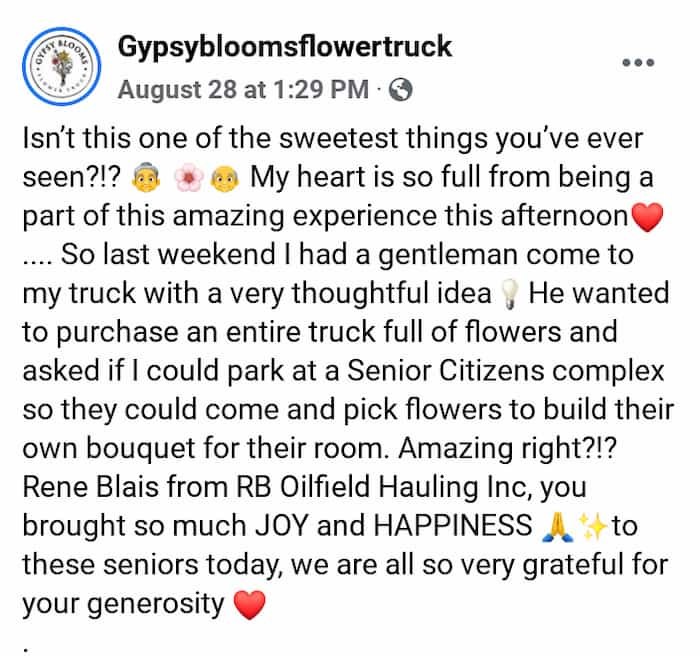 What a wonderful way to celebrate and support the elderly generation during this time of the pandemic.