Grace Genu graces us with a cover of the popular Christian worship song 'Oceans' (where feet may fail) with her solemnly voice.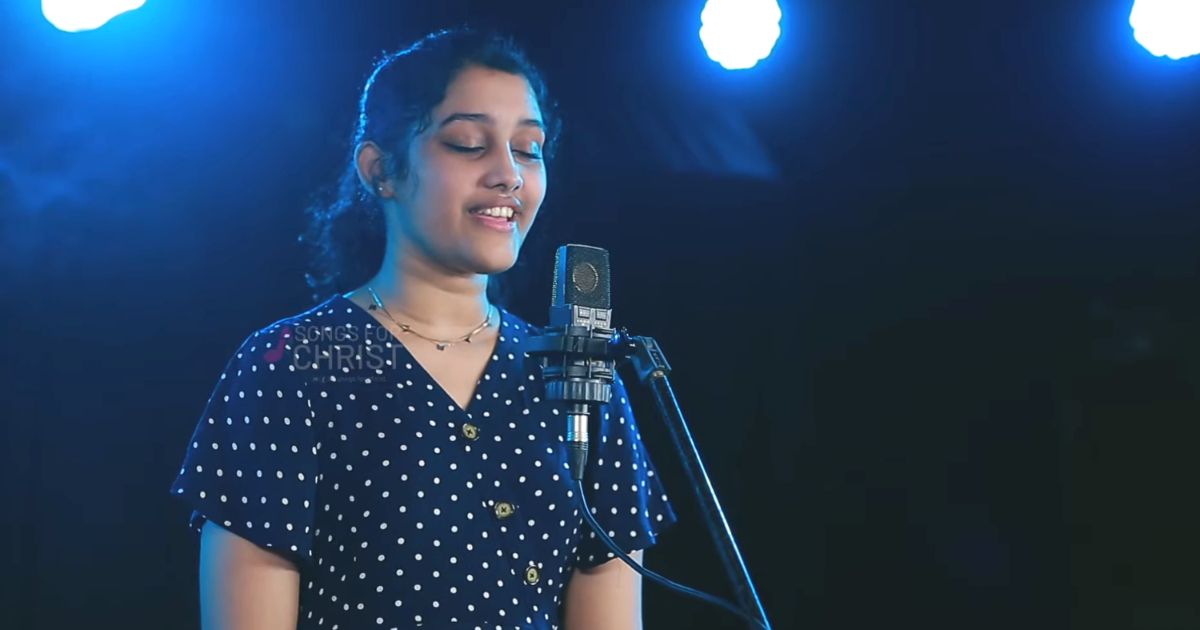 Originally sung by Tanya Smith, Oceans' (where feet may fail) is a song by Australian Worship group, Hillsong United from their third album Zion (2013). Written by Matt Crocker, Joel Houston and Salomon Ligthelm.
The worship songs proclaims God's grace that abounds everywhere and is about stepping into the unknown having blind trust in the Lord. Daring to walk on uncharted waters. It also reiterates the Apostle Paul's message to the Romans in the 8th chapter that, if God is for us nothing can ever be against us. Period.
The song declares of God's faithfulness and His ability to deliver us from seemingly impossible circumstances of our lives and make us a channel of blessing. His unfailing love is what makes us bold when the waves of life overwhelms us. Our fears melts away as we keep our eyes above the waves and focus on Him. We are able to walk on waters.
'For I am persuaded that neither death nor life, nor angels nor principalities nor powers, nor things present nor things to come, nor height nor depth, nor any other created thing, shall be able to separate us from the love of God which is in Christ Jesus our Lord.' Romans 8:38‭-‬39 (NKJV)
Rest assured in the hands of God Almighty our father. It calls upon the Holy Spirit to lead the believers across life's journey. The believers faith is made stronger in the presence of Jesus Christ.
All the those who believe in Jesus takes comfort in belonging to Christ and Christ belonging to them.
The worship song has been ranked by Billboard as the No. 1 Christian song of the 2010s decade. and was also certified quadruple platinum in the United States.