A frantic call to the cops to help an elderly man who had a fall, led to a dramatic experience for the entire family when Officer Hernandez played the piano at their home.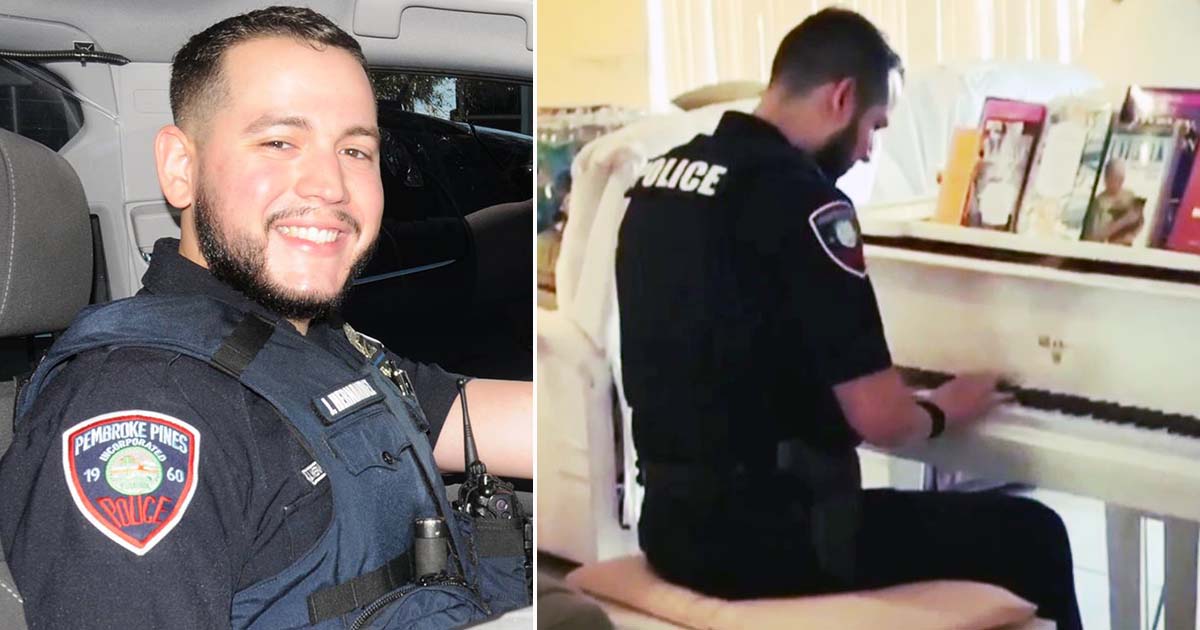 Police Officer Hernandez answered the call and ended up played the piano for the family's upset daughter. They all jammed at the home to piano music for about 10 minutes, one of the tunes was even recorded by a firefighter on the scene.
This is not the first time that Officer Hernandez has played soothing piano music to help heal others, he has worked for the Pembroke Pines Police Department for the last six years, and has been playing the piano to help frantic people feel better.
This is such a remarkable story of hope and one of the reasons why people still look up to the police in this country.