One of the scenes at the horrific riots at the Capitol last week was that of a helpless officer who was pinned by a mob against a doorway.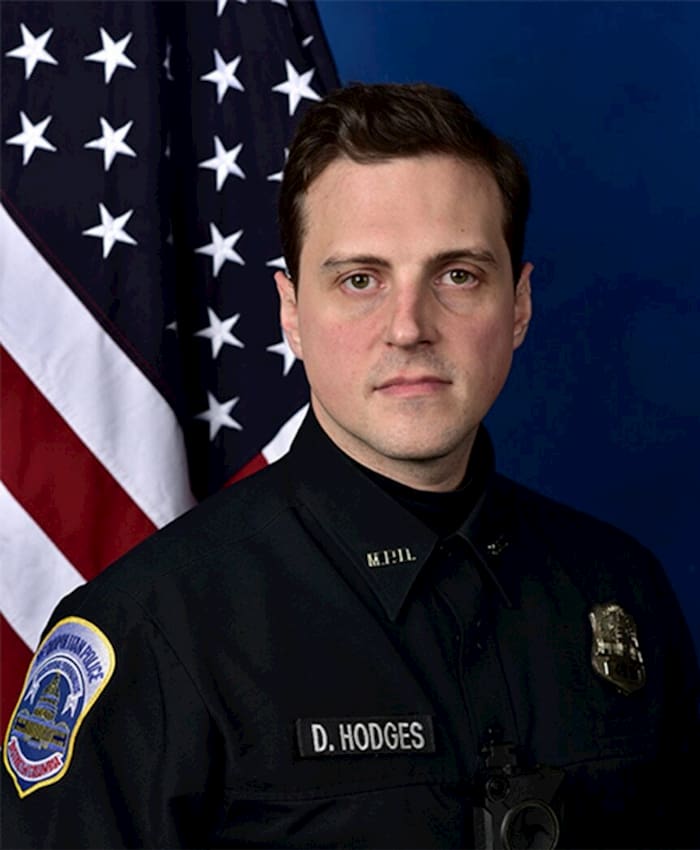 That sight traveled 1,953 miles from Washington, D.C. to Billings, Montana through the news and was seen by 10-year-old Emma Jablonski on television.
"We're thinking what could we do to let Emma express her feelings and let the officer know that she cared and that she didn't like what she was seeing? So, I was like, 'How does a letter sound?' and she was like, 'Perfect,'" Johnna Jablonski, Emma's mom, said.
The letter was written by Emma along with some art work, and posted on Twitter by her mom. It reads:
"Dear Officer, I'm Emma, and I'm 10 years old. I hope you heal from being crushed. I feel bad for you. Those people are really bad hurting you. I hope you and your family are nice and healthy. When I saw the video on CNN about people crushing you with a door I almost cried. Get well. – Emma"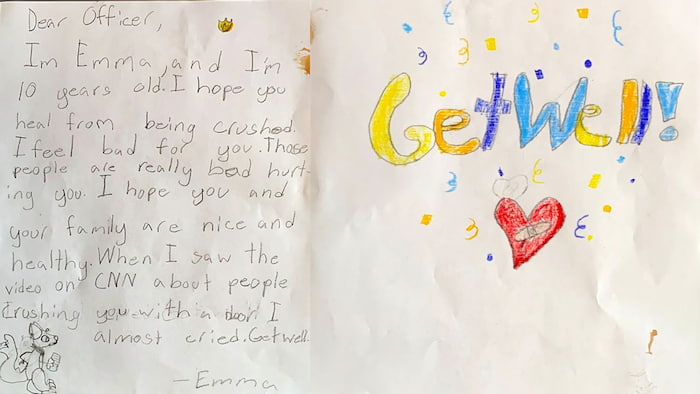 In the video, the officer was identified only by the number on his riot helmet and badge – 4518. But later on a Zoom call Tuesday, Emma got to meet Officer Daniel Hodges.
"I'm doing a lot better now and thank you so much for the support. It really means a lot to me and all the officers out there who worked that day. Thank you. How are you doing?" Hodges told Emma on the Zoom call.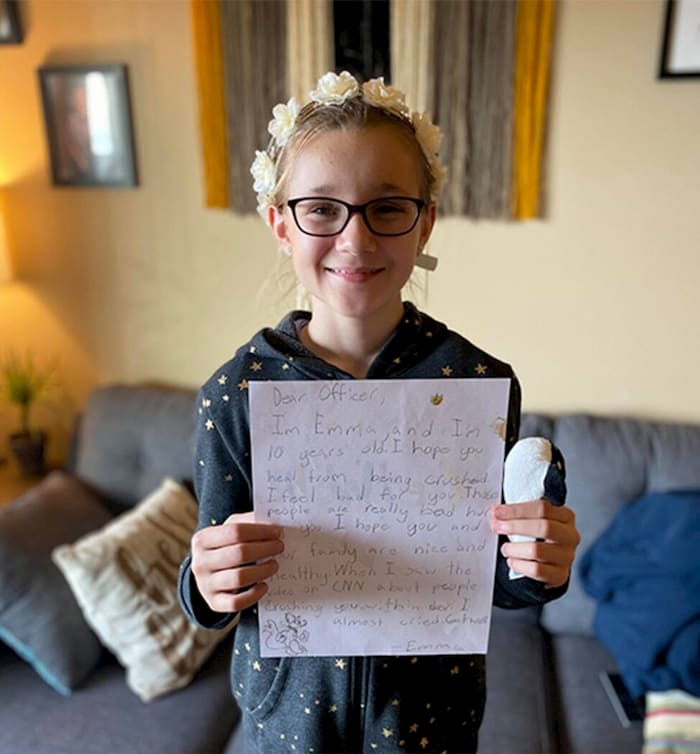 The Metropolitan Police Department retweeted Jablonski's image of the letter late Monday night and thanked Emma for her "kind words."