A pregnant DoorDash driver in Detroit, who was involved in a car crash while making the delivery gets help from officers to deliver the orders.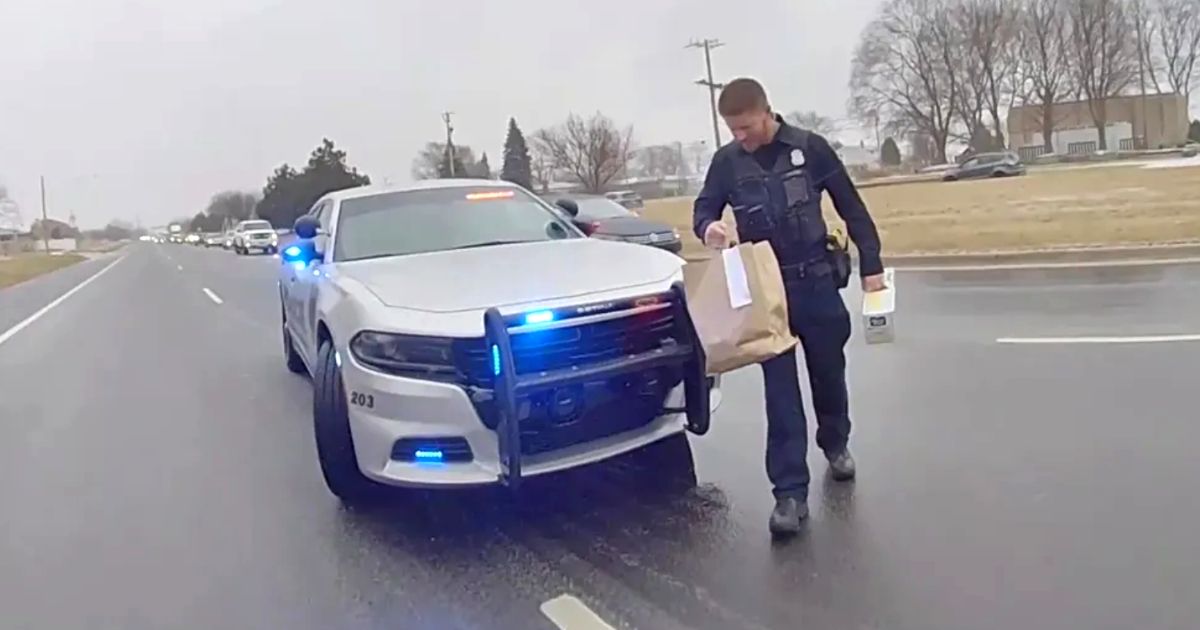 Bryanna Fantozzi's, Ford Fusion was rendered useless due to an accident but then she had to complete her delivery. With nowhere to go for help, she asked the officers on duty to help her finish the order. The entire event was then captured on the officers' bodycam.
Sterling Heights Police Lieutenant David Allen was quick to offer assistance and helped the mother-to-be finish the delivery. Along with his partner, Allen grabbed the groceries and an order from Texas Roadhouse and returned to their cruiser to make the delivery on behalf of Fantozzi.
"This was nothing spectacular on our end," Allen humbly explained. He said that, he helped Fantozzi because it was clear that completing the deliveries was important to her. "It wasn't something that was that difficult for me to help her out with," Allen added.
Upon completing the delivery, Allen jokingly gave the customer two "warnings". One, he wasn't responsible if the order was inaccurate and two, if it was Texas Roadhouse, she was lucky if the rolls made it.
Fantozzi, who is six months into her pregnancy, expressed her gratitude to the officers and said that the recipient of the delivery, who had four sick kids, has offered to give her some baby clothes.
The accident could've been "much worse" especially due to inclement weather, Allen said. Thanks to the quick actions of the police, the delivery was successfully completed, and everyone involved was safe.