Our police officers never cease to surprise us with their heartwarming acts of kindness, and here is a clip of one of our police officers mowing an elderly, disabled woman's lawn on Independence day.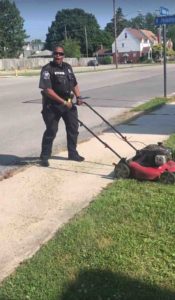 Officer Bridgette Wilson from West York Borough Police Department, York County, Pennsylvania, had just parked her car, when she saw a lady struggling to mow her lawn in the hot sun. Sharon Markle was alarmed to see officer Wilson walk in her direction, and was wondering if she had done something wrong.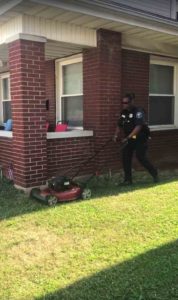 "She got out of the car and she started to come towards me and I didn't know what she was going to do!" Markle said "I thought what did I do?!" Then came the big surprise, when she started mowing her lawn and told the elderly lady to "sit down and get rest," because her face was "flushed."
Markle was very surprised because she says, "I've never had anybody really do anything like that for me, and just come in and take over," Markle said, "She's awesome." Although Officer Wilson wanted to do the mowing and help get the lady out of the sun, it was important for the lady because she was struggling from "75 percent arthritis" in one knee, and it was bothering her a lot lately.
It's things like this they don't show fr on Independence Day Officer Wilson of the West York Borough police. I seen her drive by, turn around, and park her car to help this lady mow her lawn. #oneofthegoodones This video is exclusively managed by T&T Creative Media. For licensing / permission to use please contact [email protected]

Posted by Ryan Brunner on Thursday, July 4, 2019
"I thanked her and said do I owe you anything," Markle told the station. "And she said 'Just a smile,' and then she got in her car and drove away." The video of the officer helping the elderly lady was posted by passerby, Ryan Brunner on his Facebook, he worked at the nearby barbershop, and was going to work when he saw Wilson helping her.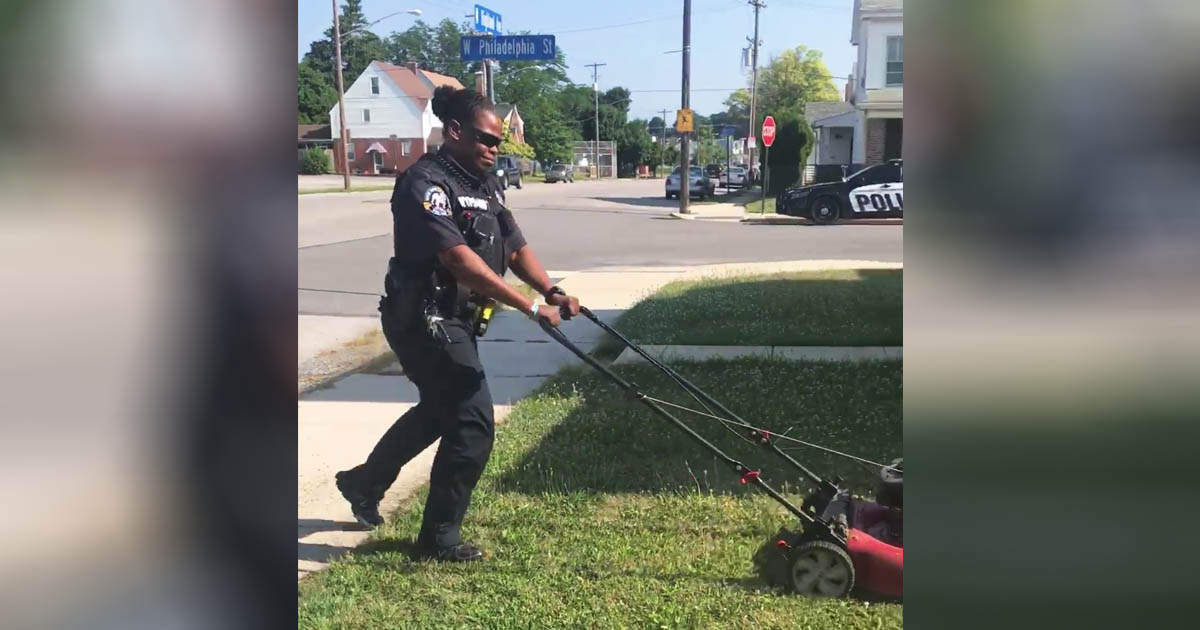 Seeing the selfless officer help Markle has inspired Brunner, who wrote on his Facebook post to his neighbor Markle that she did not have to worry about mowing her lawn in the future as he would be taking care of it. "Just so you know I work at the barber shop right around the corner," his comment reads. "The guys and I at the shop are going to take care of your lawn for the rest of the summer."
We salute our compassionate officer Wilson who took time off to help an elderly lady on the fourth of July, a day when we celebrate our great nation and the values it stands for.