An EF-3 Tornado had just ripped through Deer Park, Texas and one of the many stories coming out of the harrowing and terrifying experience is of Officer Joel and his K-9 partner.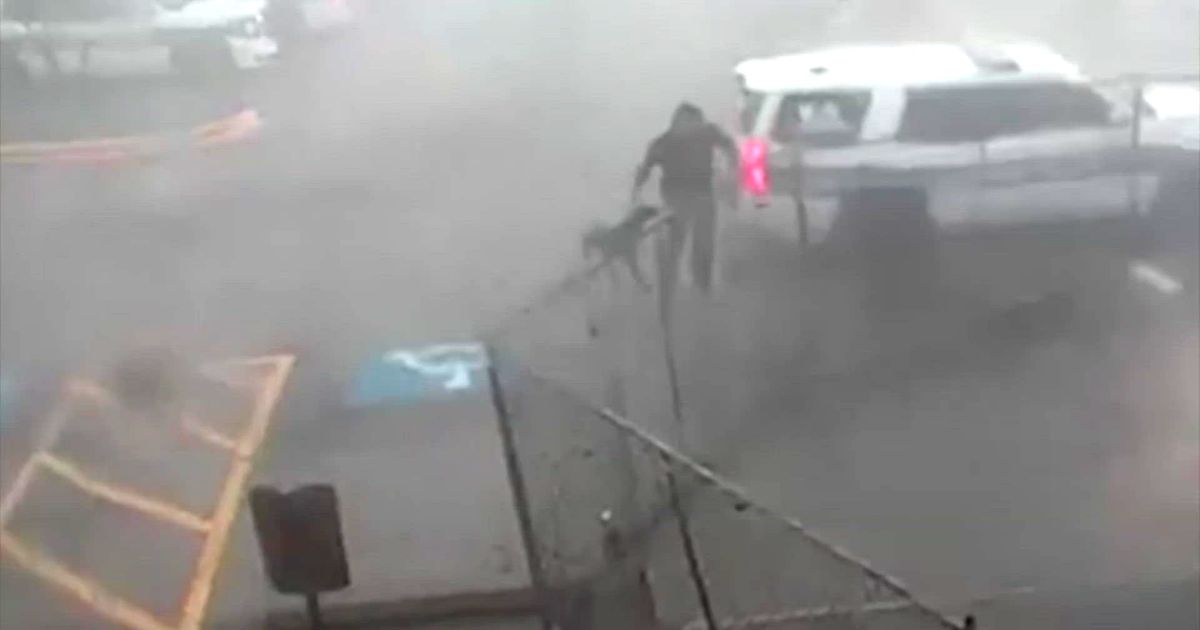 Texas officer, Joel Nitchman is being hailed a hero for his efforts of saving his K-9 partner during a dangerous tornado. The brave act caught on surveillance camera has since gone viral.
The K9, Roni was in his kennel inside the patrol car, when the incident took place. Roni and Nitchman had been working together since 2018 and the dog had always had his back."The thought of debris, or the car flipping over … I couldn't do that to him. I couldn't have him out there during that," Nitchman said.
Braving the strong winds, rain, and debris flying everywhere, the officer was able to coax Roni out of the car. At one point, the visibility even dropped to zero, making the rescue efforts even harder. However, Officer Joel was determined to get Roni out to safety.
Moments later, they were seen rushing back inside to the safety of the station building. According to the officer, it was something he had never been through in his life before.
The officer added that his K-9 partner is more than just a service dog."I love that dog. He's my hip attachment almost every day of the week," Nitchman said. "He's a part of our family. We can't leave a loved one like that. There's no way I was going to leave him like that."
The officer also expressed that he did what he had to do and would not hesitate to do it again in a heartbeat. They are now back again at their job, even more, closer than before."I'm so grateful he's OK," Nitchman said.