Police Officer Jaleel Tulloch of Atlanta PD, is receiving praise and appreciation for his heroic act after reviving a cyclist who had collapsed on the road while he was on patrol.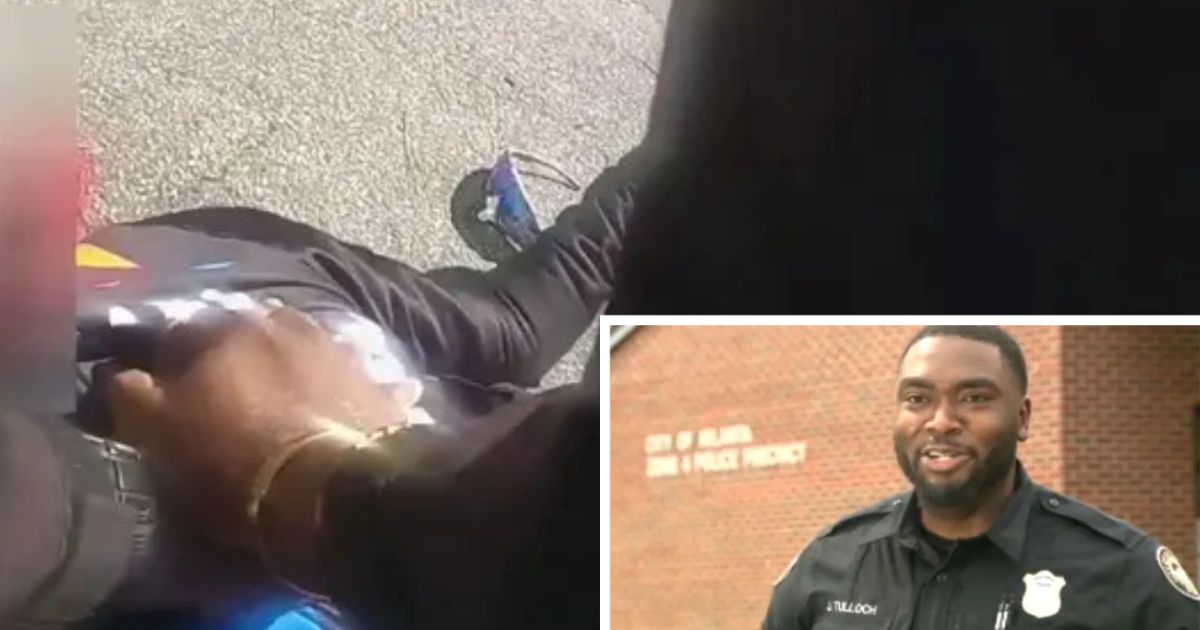 The officer was having a "regular, normal" day when he stopped at the sign at the intersection of Sandtown Road and Central Villa Drive. He had just motioned for a cyclist to cross in front of his car. However, seconds later, the man collapsed on the road.
When Tulloch noticed the shallow breathing of the cyclist and he was unable to move, he realized that it was a "life-or-death situation", and immediately sprang into action.
"You could see in his face. He was like, 'Do not let me die. Just do everything you can for me,'" Tulloch recalls.
The bodycam footage captured the officer asking a second cyclist if the man was breathing. When the response was negative, the officer immediately started chest compressions. Noticing that the man was terrified, Tulloch continued to call out to him, assuring him that he was not alone.
"It's something that came natural to me. I just went to what I remember in my training," Tulloch said. "I would love for someone to do that for my family if they were in need."
"As I'm doing it, I'm praying the whole time," Tulloch added.
The cyclist eventually regained consciousness, thanks to Officer Tulloch's quick thinking and actions, and emergency personnel were able to take him to the hospital. He was sent a letter of recommendation by the Atlanta Fire Department and Grady EMS who praised the officer's heroic actions.
However, Officer Tulloch stated humbly that he was just doing his duty and that he would do it every time with no hesitation whenever such a situation arises.
Atlanta PD released a statement on Facebook saying, "We'd like to also thank and acknowledge officer Tulloch for his life-saving efforts that day, as well as wish the cyclist a path to wellness during his recovery."