A Kentucky cop is being praised after saving the life of a one-week-old baby who stopped breathing.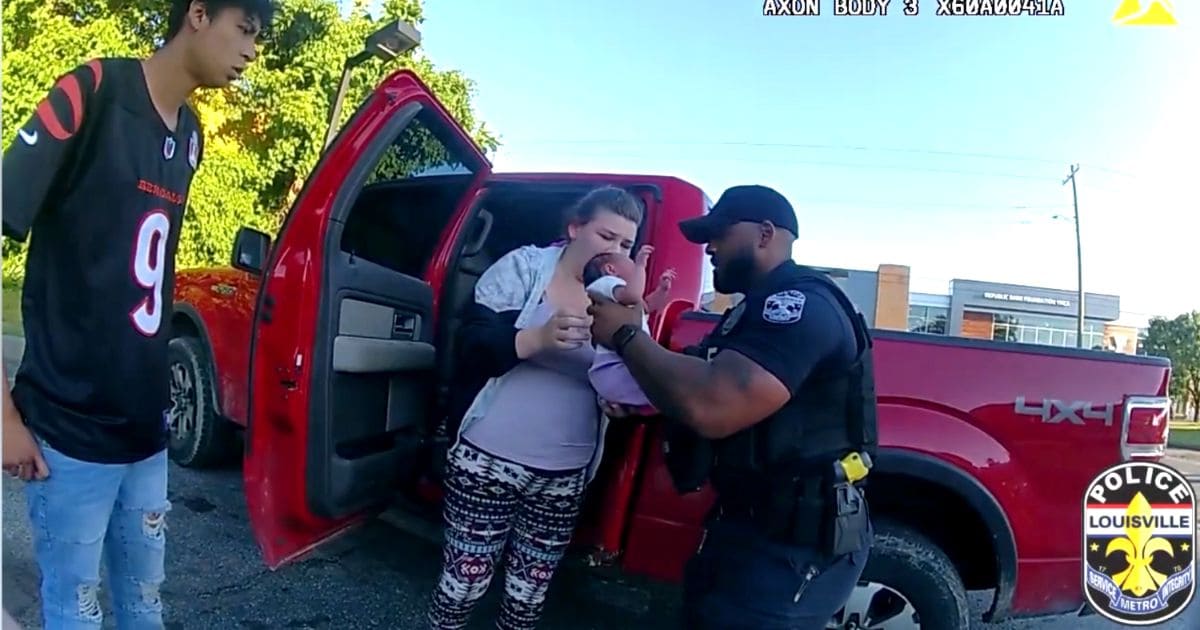 Officers Noah Cole and Nick Greene from Louisville Metro Police, were at a gas station when the father of the baby ran toward them and told them his baby had stopped breathing.
Bodycam footage of Officer Cole shows Officer Greene trying to revive 1-week-old baby Emma. Officer Nick Greene said, "The baby was in the mother's hands, and it was lifeless at that point."
The officer continued saying, "We didn't know if she was breathing or anything at all." But the cop's efforts paid off and Emma showed signs of recovery by crying and breathing again. Praise God!
Officer Nick Greene said, "She started screaming, so that was a sign of relief," he said. They shared about the incident with Cole talking about how important it is to help others.
"When we have our interviews into the police department, I'm pretty sure everybody says, 'Hey, I want to help somebody,'" Cole said. "This is just one of the things that we do every day. We try to help somebody."
We thank God that now Emma is home and well due to the timely intervention of our amazing police officers. God bless them!
OFFICER SPOTLIGHT: Meet Officer Nicholas Greene and Officer Noah Cole. They are partnered in the 1st Division and have been serving Louisville's communities since 2021. Earlier this week, they helped a family in need when their baby girl stopped breathing.

"When we have our interviews into the police department, I'm pretty sure everybody says hey, I want to help somebody. This is just one of the things that we do every day. We try to help somebody." – Officer Noah Cole

WATCH the officers' video interview in its entirety here: https://bit.ly/3OHCNzG

#LMPD #CommunityPolicing

Posted by Louisville Metro Police Department on Saturday, 2 July 2022