Tyler Moldovan, a Phoenix police officer on probation, was shot 8 times including a bullet to his head while on duty on Dec 14, 2021. His recovery from the deadly shooting has been described as a miracle act from God.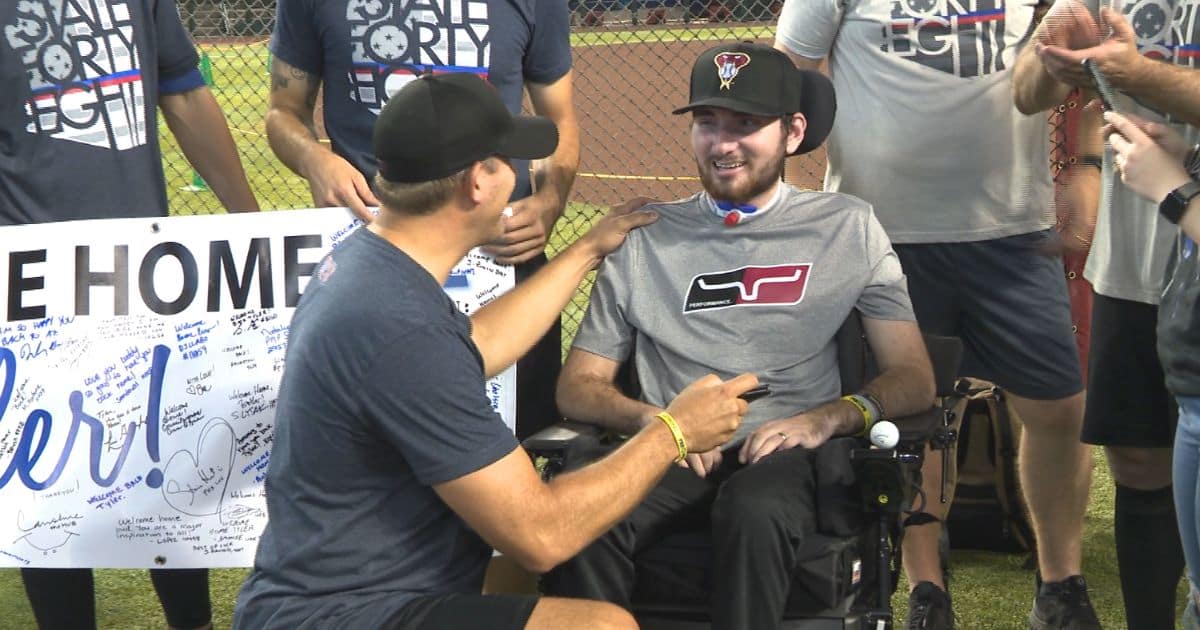 When Tyler's friends and family heard about the incident, they began to pray for him and hoped for a miracle from God. Their prayers did not go in vain, as Tyler did come back home from the hospital and was reunited with all of them. His survival served as a testament to what many hoped and prayed for.
In a pre-recorded video released by the police department, Tyler's wife, Chelsea said," When they told me he was shot in the head, I had no words, so I could only pray, so that's what I did."
Chelsea had been documenting the recovery journey of her husband over the past year on the couple's Instagram page. Regularly updating on Tyler's improvement and gradual recovery until he was released from the hospital in June 2022.
The young police officer received a warm welcome as people gathered in the streets with welcome home sign boards, cheering for him. Later that month, he also finally received his badge and serial number from his precinct commander Brian Issitt.
"I'm really proud of you and I know you've been waiting for this for a long time. So you are official now, this is your official Phoenix Police Department badge, congratulations, you're off probation", Issit said as he presented Tyler with the official badge and serial number.
Ever resilient with an indomitable spirit inside of him. Tyler said, "We all know that I shouldn't be here. But He deserves all the credit because I shouldn't be here, it's all God. The injury hasn't changed my feelings for the career, for the job. I still love it."
Tyler is making progress in his therapy and getting better every day, with his wife by his side offering support and prayers. Together, they are optimistic about what the future holds."
"We have faith that it's only going to look so much different next Christmas," Chelsea said in the prerecorded video.