Michael Eldridge uses his God given talents as he sings all parts of the song 'Wayfaring Stranger'. The song, is also part of his newest album, 'Whatever is Excellent'.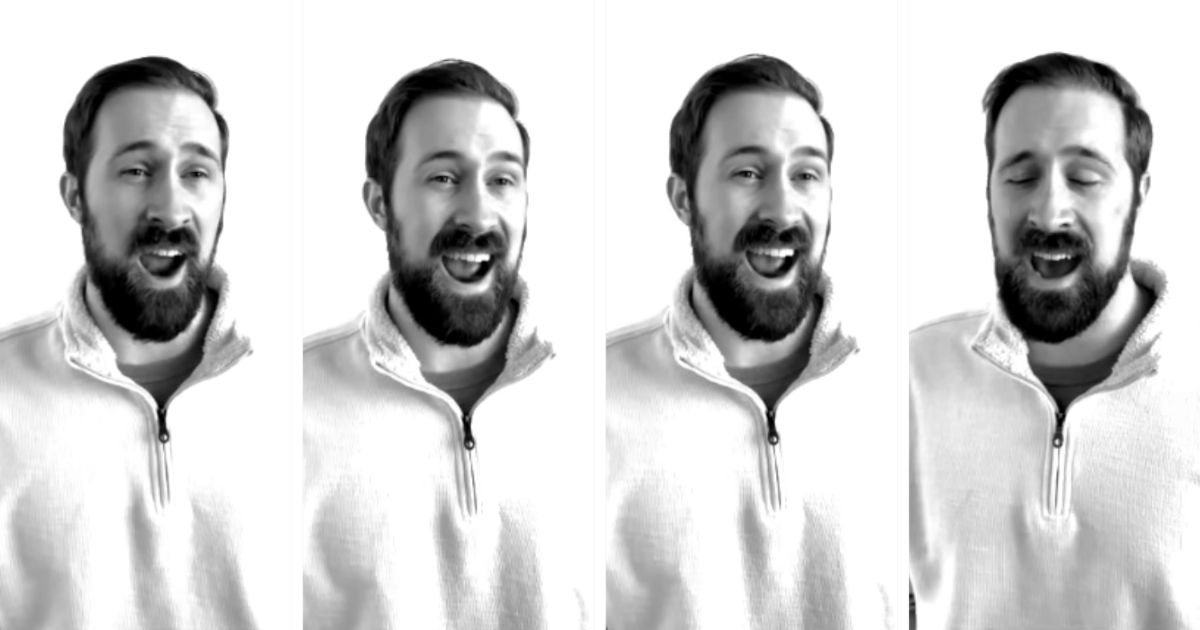 A pharmacist by profession, Michael shares a great passion for singing and regularly uploads his unique a cappella versions of Christian hymns and choruses on YouTube.
His latest upload is his rendition of 'Wayfaring Stranger', an all time classic, American gospel-folk song, from the 19th Century. The song talks about the journey of the believer throughout his life as a stranger here on earth and his hope and longing for heaven.
I'm just a poor wayfaring stranger,
I'm trav'ling through this world below;
There is no sickness, toil, nor danger,
In that bright world to which I go.
I'm going there to see my father,
I'm going there no more to roam;
I'm just a going over Jordan,
I'm just a going over home.

I'll soon be free from every trial,
This form will rest beneath the sod;
I'll drop the cross of self-denial,
And enter in my home with God.
I'm going there to see my Saviour,
Who shed for me His precious blood;
I'm just a going over Jordan,
I'm just a going over home.
The song with its contemplative lyrics has cemented as a Gospel constant in the American musical tapestry and has always found itself rediscovered in the world of music, gospel or otherwise.
While the traditional "Wayfaring Stranger" has been at the foundation of North American music for at least two centuries, its origin is still up for a debate.
All these people died still believing what God had promised them. They did not receive what was promised, but they saw it all from a distance and welcomed it. They agreed that they were foreigners and nomads here on earth. Hebrews 11:13 (NLT)