In an incredible act of bravery, officers from the Orlando Police Department were captured on bodycam footage saving a trapped driver from a sinking vehicle on August 6.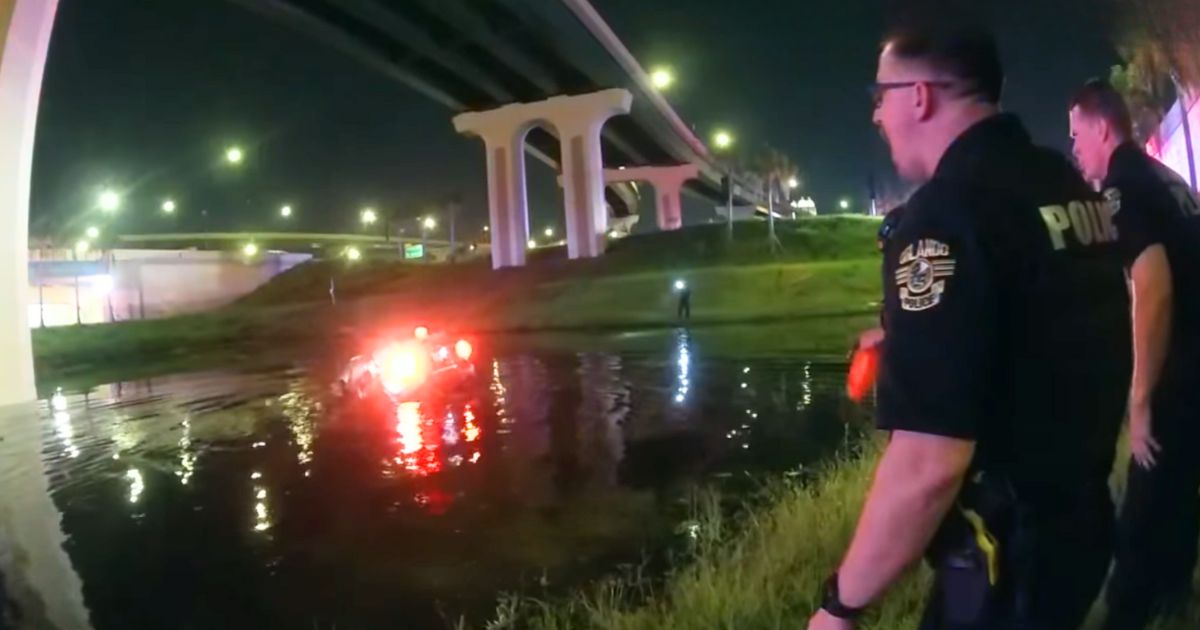 The heart-stopping event took place as a vehicle, with a single driver inside, mistakenly drove over an embankment while trying to handle an on-ramp turn.
The vehicle was already partially submerged by the time the officers reached the scene. The driver, trapped inside, was seen trying to shatter the window in a desperate bid for freedom.
Racing against time, they removed their heavy gear and plunged into the water, managing to break the window and rescue the driver just in the nick of time – mere moments before the car was entirely engulfed by the water.
From the shoreline, other members of the force exhibited teamwork at its finest, pulling the driver to safety using a rope.