Just over a year ago, Ryan Marlow's wife Megan was preparing for her husband's funeral. Today, they are not only celebrating life but also their 17th wedding anniversary. This astonishing turnaround, challenging the boundary between faith and medicine, is leaving both the community and the Marlows thanking divine intervention for what many are calling a "living, breathing miracle."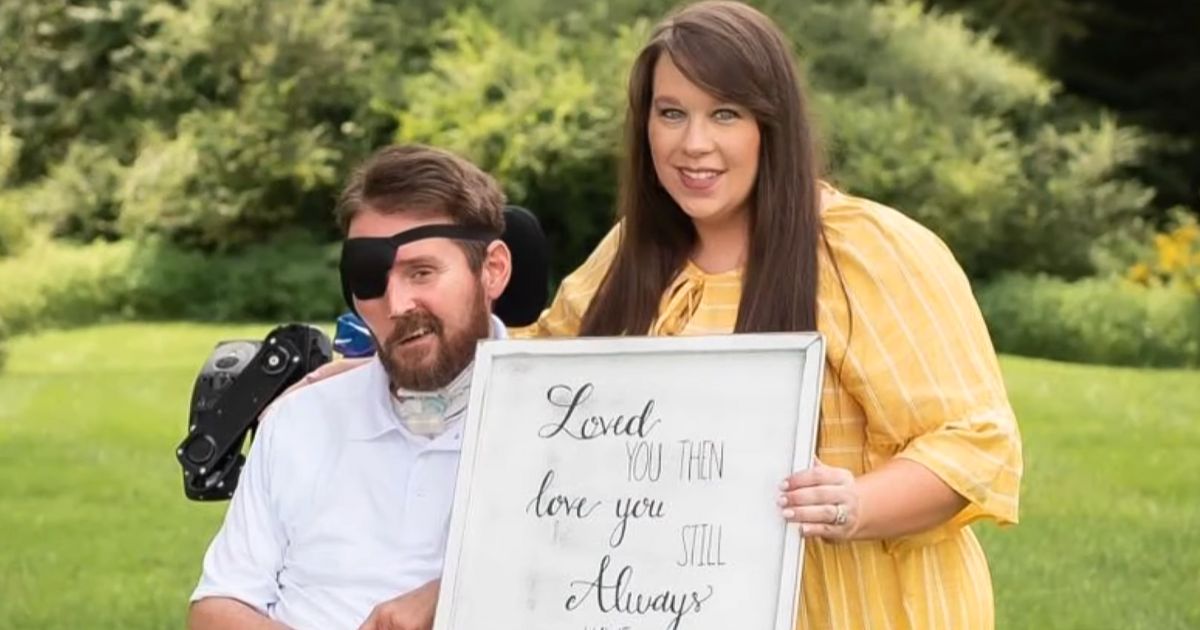 Ryan Marlow, a pastor and father of three, was declared "brain dead" by doctors following a rapid-onset listeria infection and a subsequent hemorrhagic stroke. With an official time of death recorded, the family was awaiting organ harvesting procedures when Megan Marlow noticed something astonishing: her husband was moving his toes.
"Ryan wiggled his toes," said Megan, recalling the miraculous moment. She immediately demanded further testing. The new CT scan revealed an extraordinary truth—there was still blood flow in Ryan's brain. He was not brain dead, but in a coma.
After months of long-term care, rehabilitation, and ups and downs, including "insurance battles and infections," Ryan finally returned home to his wife and children in early March. According to family friend Kala Huffman, "it's priceless just to see him."
While the journey of recovery hasn't been an easy one for the family, Ryan has made significant progress. Megan shared that Ryan "is so much stronger in the last two months." Ryan now communicates through sign language and nods, making him an active part of his family's life despite the challenges he faces, including being fed through a feeding tube.
Early in August, in a heartwarming twist, Ryan used sign language to plan a surprise anniversary date for Megan. Coordinating with Megan's sister and niece, Ryan made sure to include all of Megan's favorite flowers and even managed to organize dinner reservations.
"Megan says Ryan gets stronger every day but still has a lengthy journey ahead of him," yet their recent anniversary celebration represents not just their years together, but also the incredible obstacles they've overcome.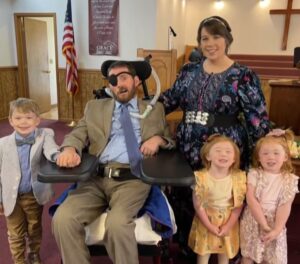 The community in Wilkes County came together to welcome Ryan back home, with a drive-by celebration that featured balloons, cards, and handwritten signs of encouragement. Hundreds dropped by, some driving hours, just to offer their love, prayers, and continued support. "For Ryan to know that through all of this whether he realized it or not, there were so many people who were praying for him and supporting us and the family, and we are just very grateful," Megan said.
As Ryan continues his rehabilitation, Megan reflects, "He knows that God has a purpose and a plan." Their story not only challenges medical wisdom but also serves as an affirmation of faith for many. "He's a living, breathing miracle," says Huffman, a sentiment that resonates with everyone who hears the Marlows' story.
"But those who hope in the LORD will renew their strength. They will soar on wings like eagles; they will run and not grow weary, they will walk and not be faint." – Isaiah 40:31