It was a treat for the people in the hospital when this health worker worked his magic on the piano and played like a master one early morning.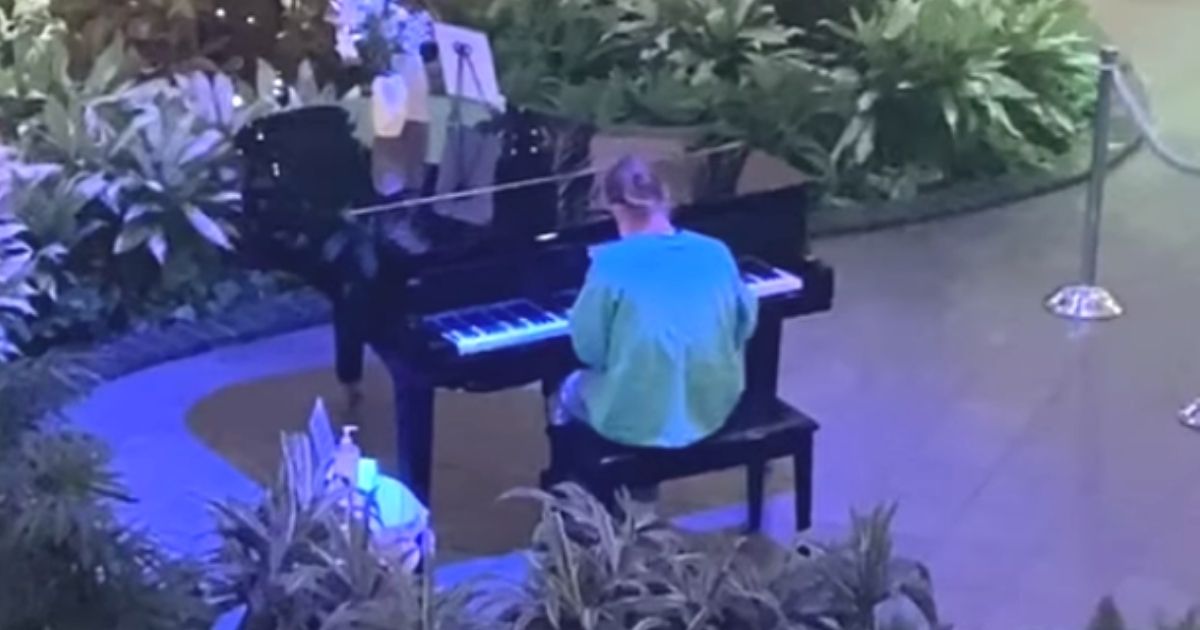 Danielle Herby, a health worker at Golisano Children's Hospital of Southwest Florida in Fort Myers, heard a beautiful melody while on break in the wee hours of the morning. She went out and saw another health worker playing a captivating song on the piano like a pro. He was still clad in his scrub suit, wearing a mask. He's oblivious to the attention he was unintentionally getting. He seemed so absorbed with the music he was creating. As if nothing mattered to him other than the song he was playing. He was playing Michael Buble's, 'Feeling Good'.
This talented pianist's name is Foley. He is the emergency department technician of Golisano Children's Hospital. He was also on a break and played to de-stress. Danielle was so moved by his performance. She recorded it on her phone and upload it on Tik Tok. Not long after, the video has gone viral not only in the Tik Tok world but also on other social media platforms like Instagram.
Watch: Nurse's Stunning Piano Performance At Hospital
"So I went down to the lobby last night to play a little and destress… didn't know I was being recorded lolll, was going through Instagram stories later in the night and saw myself," Foley explained. He was shocked by the attention his short video was getting. His mom, Jillian, even saw it online. She was extremely proud of her son. "My son at work on his break… we saw this floating around online!" He went viral and not for #parkour… Maybe God wants him to use some of his other talents to become famous." she said. The video was played more than 5 million times as of last Wednesday, a Western Journal report said. People who saw the video were moved and in tears after watching his performance. Foley has already played the song (Feeling Good) at the Health Park's main lobby in Fort Myers.
"I am blessed to have been able to witness this and to have taken my break the same time he did. Thank you for this. I needed this to make my shift much better" Danielle said. She will continue to post Foley's videos as a reminder to appreciate and thank health workers–our modern-day heroes. Foley brings healing wherever he is, whether he is in the hospital attending to medical emergencies or in the lobby creating beautiful music.
May our lives also bring healing and comfort wherever we may be. May our simple acts of kindness, gentle words, and service bring relief to others. Danielle's act of sharing the video online has definitely, brightened Foley's day! It has inspired him to bring joy to others. May we also bring joy to others through our simple ways.