Getting proposed to on a plane over thousands of feet up in the sky sounds really romantic and adventurous.
We can never predict where and when the person we love will get down on one knee and propose to us, but if he chooses to do it while surfing the clouds it's bound to be romantic and exciting.
Just like this proposal where an air force pilot, Daniel Bogue proposed to his girlfriend Jenna while flying over his grandfather's soybean field.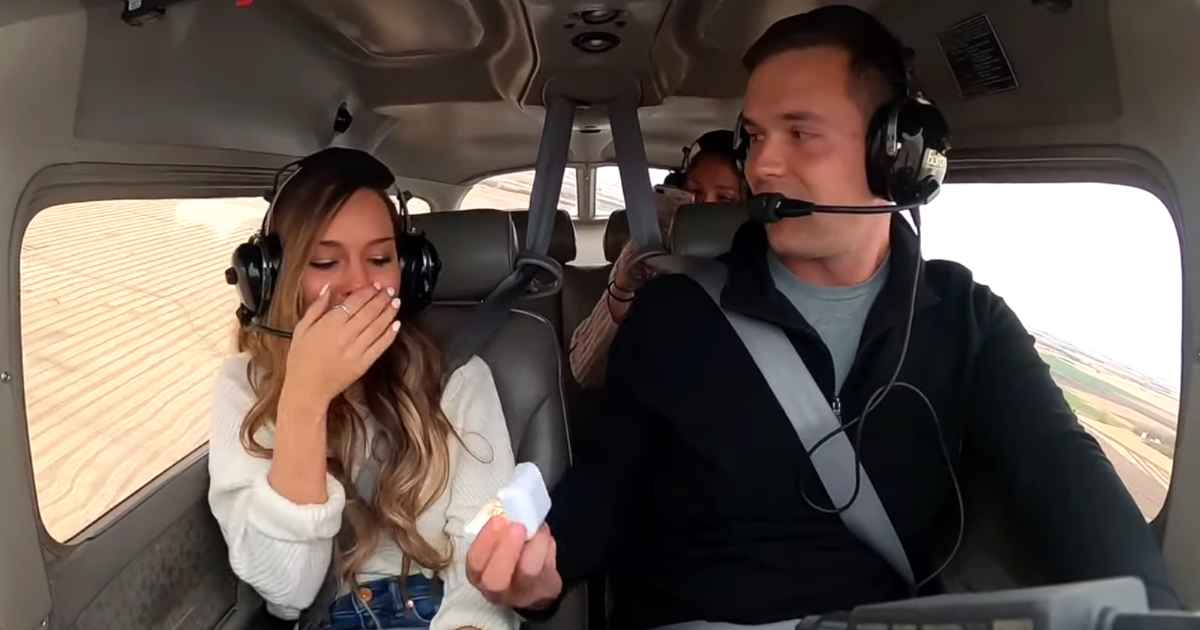 Daniel Bogue had even cut out a message which read, "Marry me Jenna" with flags, tape, and farm equipment on the soybean field for Jenna, who looks totally surprised by the sweet proposal.
Watch the video as this pilot surprises his girlfriend mid-flight with an adorable marriage proposal.