Pixar's latest short film about the unlikely friendship between a neglected pit bull and a stray cat is creating waves on social media.
'Kitbull' is a new animated film from the Disney-owned company. Jim Morris, President of Pixar says, "The SparkShorts program is designed to discover new storytellers, explore new storytelling techniques, and experiment with new production workflows. These films are unlike anything we've ever done at Pixar, providing an opportunity to unlock the potential of individual artists and their inventive filmmaking approaches on a smaller scale than our normal fare."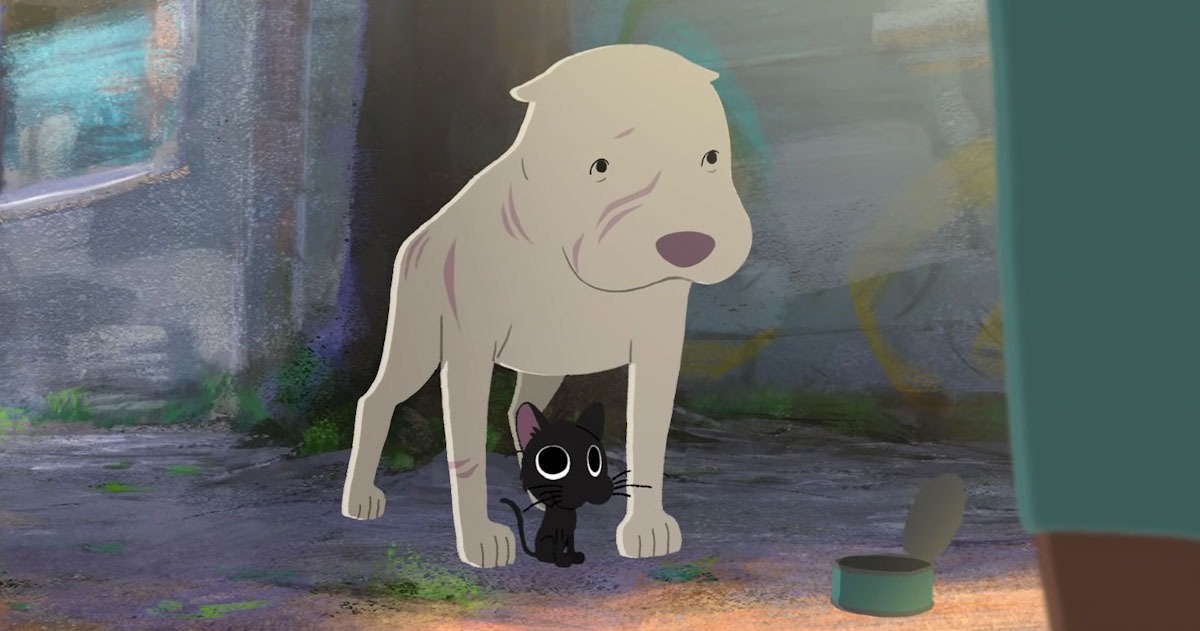 'Kitbull' is about an abused pit bull and a stray cat, the cat has been living on his own for a long time, and then he spots a dog chained up outside. Initially it is scared of the pit bull, but later they develop a friendship when one night it's owner throws the dog out with injuries all over his body, it is the cat that helped nurse the pit bull and, instills confidence in him to escape the abusive situation.
This cute film is wowing the viewers on social media getting more than 3 million views with it's beautiful story.