An Indiana pizza deliveryman got a new car as a tip from one of his loyal customers.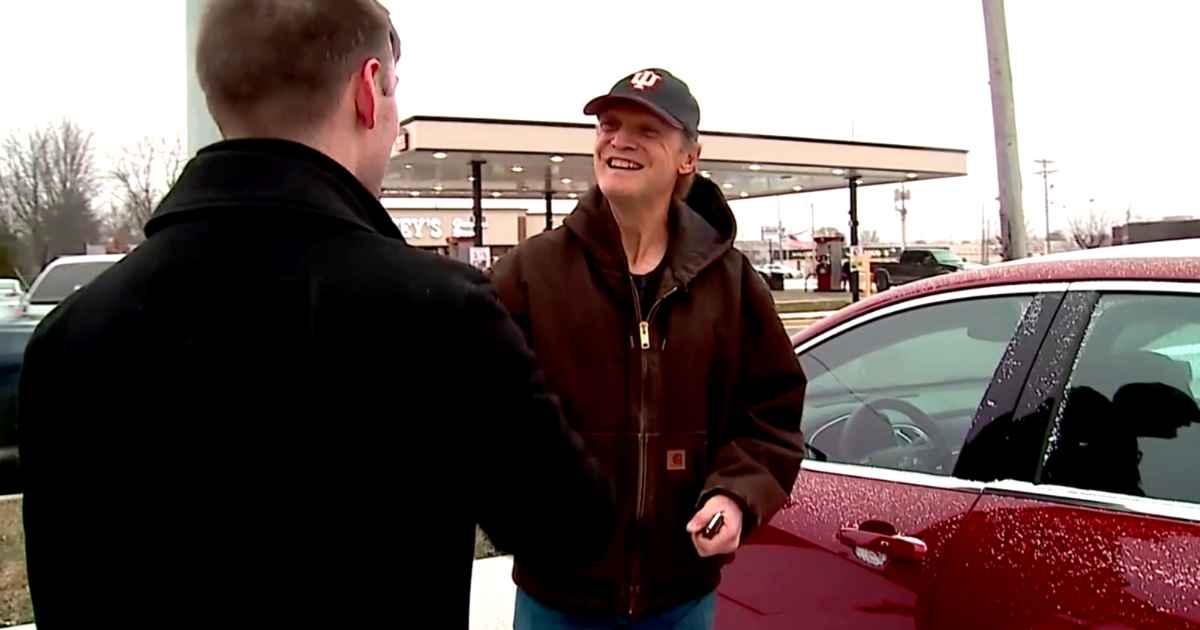 Robert Peters has been delivering pizzas in the Tipton area for the last 31 years, "I couldn't believe it, it's almost like it's surreal."
According to Pizza Hut, Peters is one of their longest-serving people which he admits, isn't something many want to do. "There were people in my family that were like, 'Maybe you should consider something a little more financially stable.'"
"But it's my purpose in life — trying to make people happy. You know, when you're delivering to somebody, you may be the only face they see all day," he said.
Tanner Langley is one of his regular customers and he says that Peter makes sure his customers get exact change. "He'll drive 3 or 4 miles down the road in a blizzard just to bring you 15 cents in change," Langley said.
"It's the moral of it. He didn't want you to feel like you had to tip him because he didn't have the change," Langley said.
ON THE ROAD: A pizza deliveryman got a much bigger piece of the pie than he was expecting from a customer in Tipton, Indiana.@SteveHartmanCBS is "On the Road" with a community that came together to give him the tip of a lifetime. https://t.co/fhtp8eBXZ2 pic.twitter.com/DTOFZVCjuz

— CBS Evening News (@CBSEveningNews) January 23, 2021
Peters was driving his '93 Olds mobile which was ancient and so Langley felt moved to reach out to the community to pitch in to buy Peters a new car.
The people of Tipton raised $19,000 in just 2 days, for a shiny, red Chevy Malibu, including insurance and gas money. "That's the type of impact he has on people," Langley said.
"That really makes me feel really, really good inside," Peters said. What a special way by the community to show how much love and care they had for their pizza delivery man.