This South Dakota police officer indeed went above and beyond what was expected of him. He joyfully delivered a customer's food order after the Doordash's rider was pulled over for a traffic violation.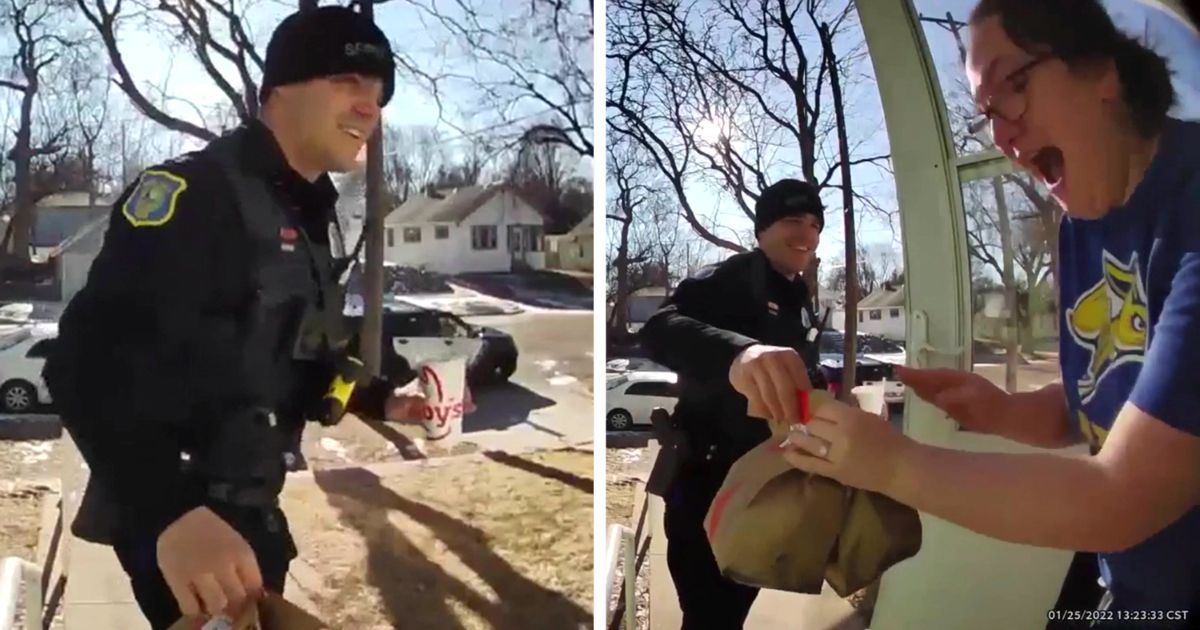 Police officer Sam Buhr dropped by at a customer's house to deliver her food from Arby's. A Ring doorbell video captured the precious moment.
"I know I'm not who you were expecting, but your driver got arrested for some things he didn't take care of," the smiling, kind cop told the elderly woman who received the order. "So I figured I'd complete the DoorDash for you," he added.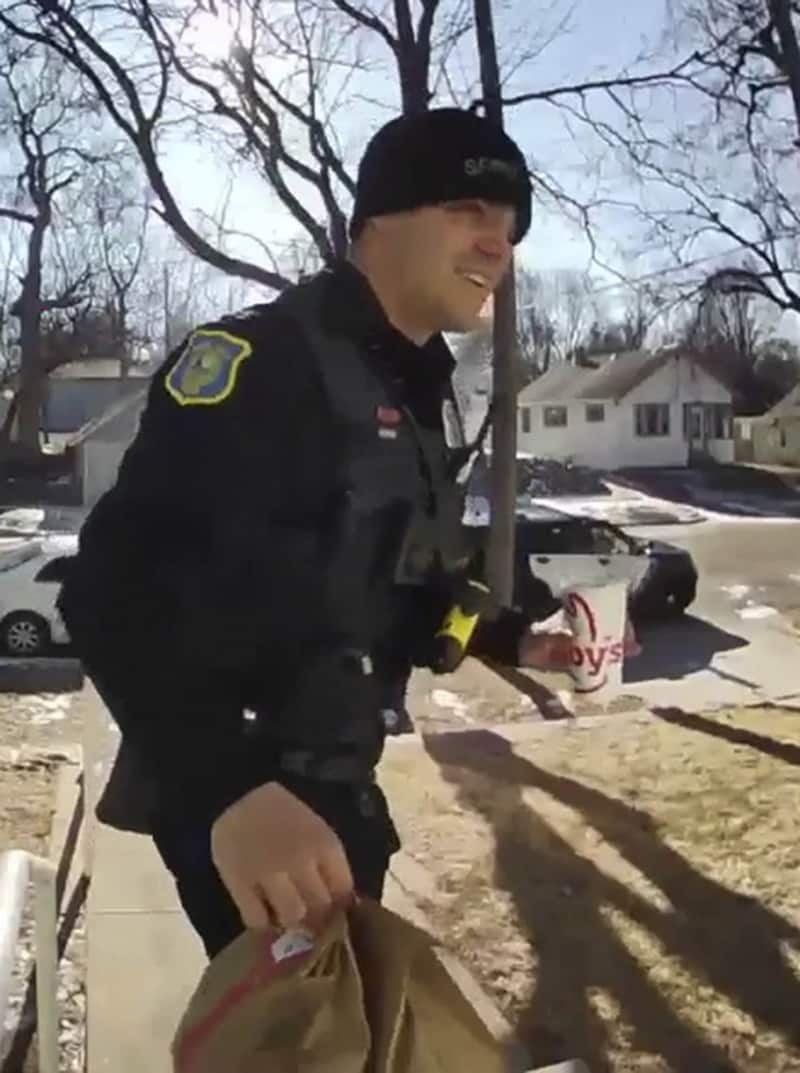 A police spokesperson told Newsweek that the driver was pulled over for a traffic violation and arrested for an undisclosed warrant. "The driver was in the process of delivering food for DoorDash. Officer Buhr completed the delivery, bringing the food to the customer. While delivering food is not a normal part of police work, helping people is," the spokesperson said.
"Sioux Falls police officers regularly go above and beyond the normal job, and this is just one example of that. Little things like this happen on a regular basis, and while most don't receive the attention, we realize those little things can make a big difference," the spokesperson added.
Doordash's spokesperson also told Newsweek that, "the safety of our community is extremely important, and we take reports of this nature very seriously. We're actively looking into this to take all appropriate actions and are grateful to the law enforcement officer for stepping in and ensuring this customer received their order."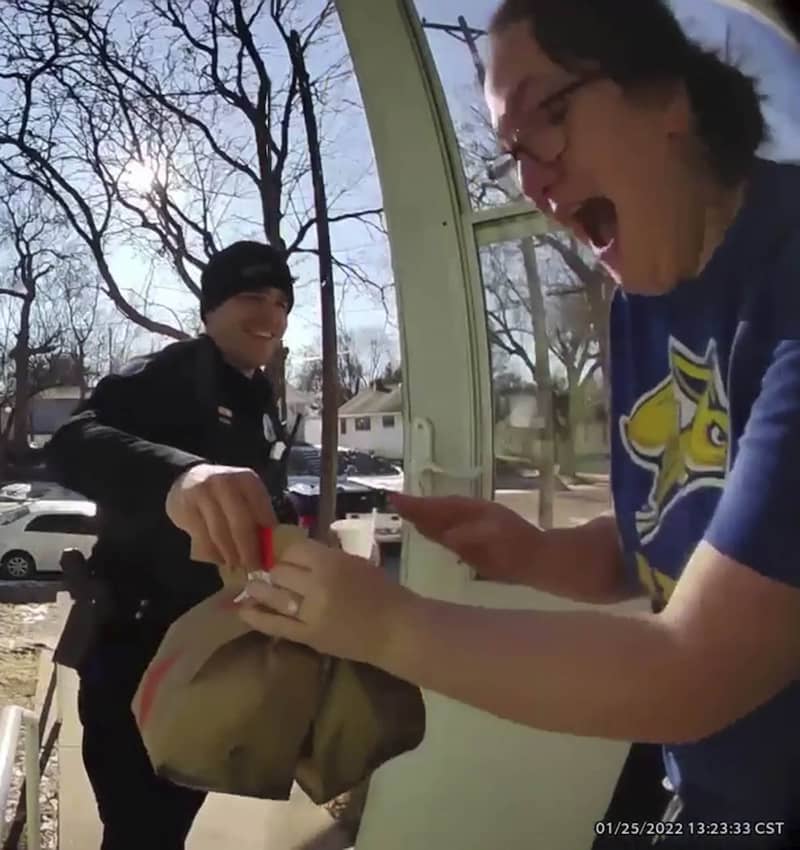 This video was uploaded on Social media by Tea Storm Chasers and it has gone viral. It now has 858,000 views. For sure, many people admired this police officer's heart to serve.
It's not every day that we come across someone who goes beyond and above duty. Let's appreciate, pray, and thank these valiant heroes. They not only ensure our safety but also are willing to do whatever it takes to make a difference in others' lives.
"And the King will answer them, 'Truly, I say to you, as you did it to one of the least of these my brothers, you did it to me.'" Matthew 25:40