Lincoln Police officers went above and beyond to replace a little boy's stolen birthday presents.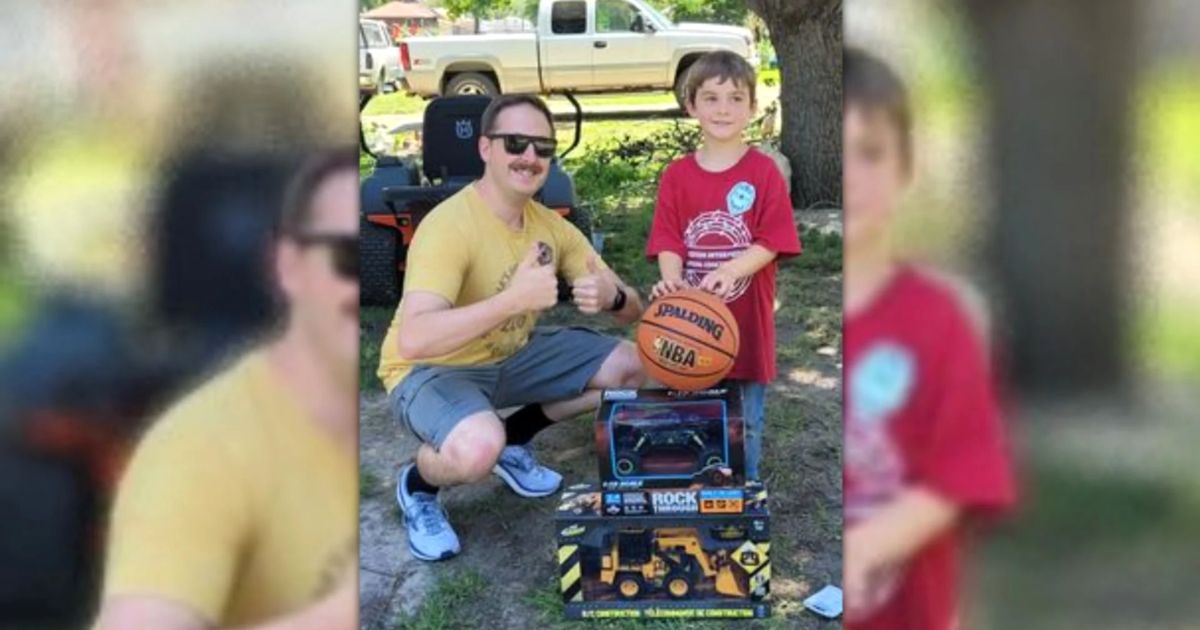 Michelle Novak and her family were in Lincoln last week to celebrate their son Dean's sixth birthday; the family had purchased gifts for him and left them in the toolbox of their truck.
But the next morning, the family found that their truck was stolen. On their way back home, they discovered the missing truck in a Walmart parking and immediately called Lincoln police.
Lincoln police officers Urbanek and Rutz responded and returned it to the family, but sadly all of Dean's presents were missing. But officer Urbanek said he felt bad for the little boy and wanted to get him a birthday gift.
Officer Urbanek and Officer Rutz bought Dean presents out of their pockets, and Sgt. Robinson bought him a basketball.
Officer Urbanek was close to a 24-hour work day when he finished delivering the gifts to Dean. "Officer Urbanek didn't mention his kind actions to anyone, said Lincoln Police. "(he) did all this out of the kindness of his heart to help ensure a little boy's birthday wasn't completely ruined."
"I just want to let everyone know how blessed we are to have this officer drive from Lincoln to Fairbury with no sleep to… bring my son some gifts," Novak said.
Our hearts are full with this kindness shown by the officers to a family they had just met. God bless our officers abundantly as they strive to go beyond their job description each day.