A police chief in Hutchinson, Kansas, has challenged officers everywhere to do a random act of kindness after an officer was discovered mowing a lady's lawn.
Officer Wells received a lot of praise after he was seen mowing a lady's lawn over the weekend. The woman has health issues and struggled to complete the task on her own.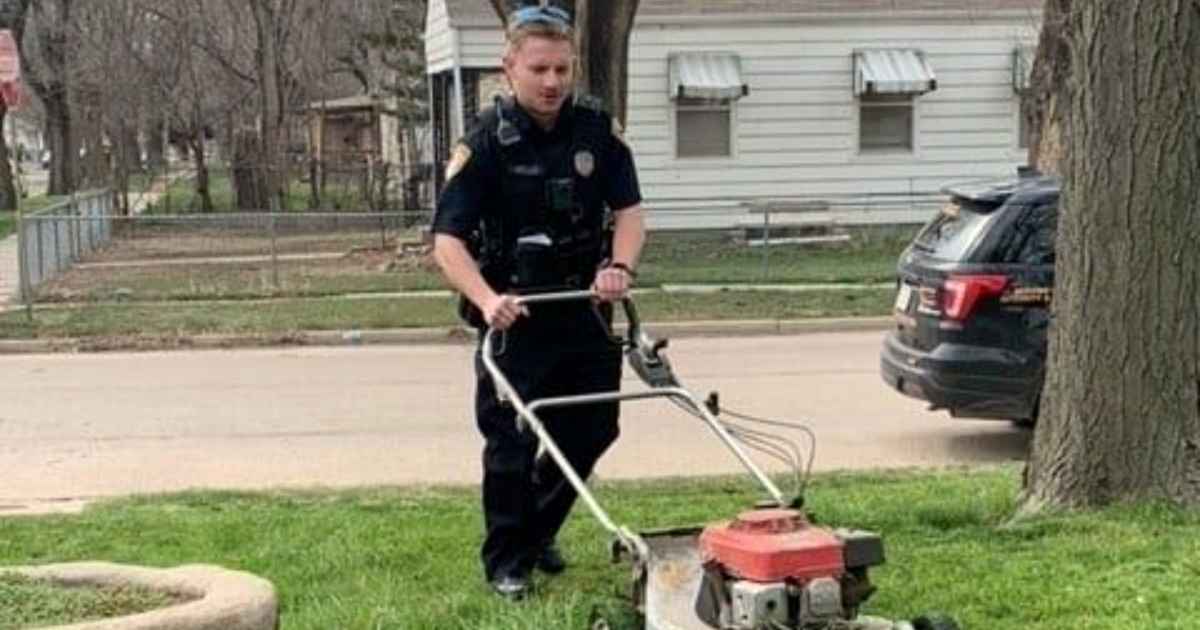 The Hutchinson Police Department posted a photo of Officer Wells in the act and decided to post the photo of him on Facebook on Monday as an example of how other officers in the department should act.
"Our Chief has issued a challenge to every officer, What positive impact did you make in your community today," wrote the police department.
Police officers across the country have done random acts of kindness above and beyond their duties even as they face new challenges every day.