It was an unusual experience for a Huntersville police officer at his favorite restaurant Dunkin' Donuts when he left with much more than just a good coffee on Tuesday morning.
Handwritten note
The officer spotted a handwritten note on a napkin which meant the world to him. He found the note on the windshield of his car and plans to now permanently keep it in the car.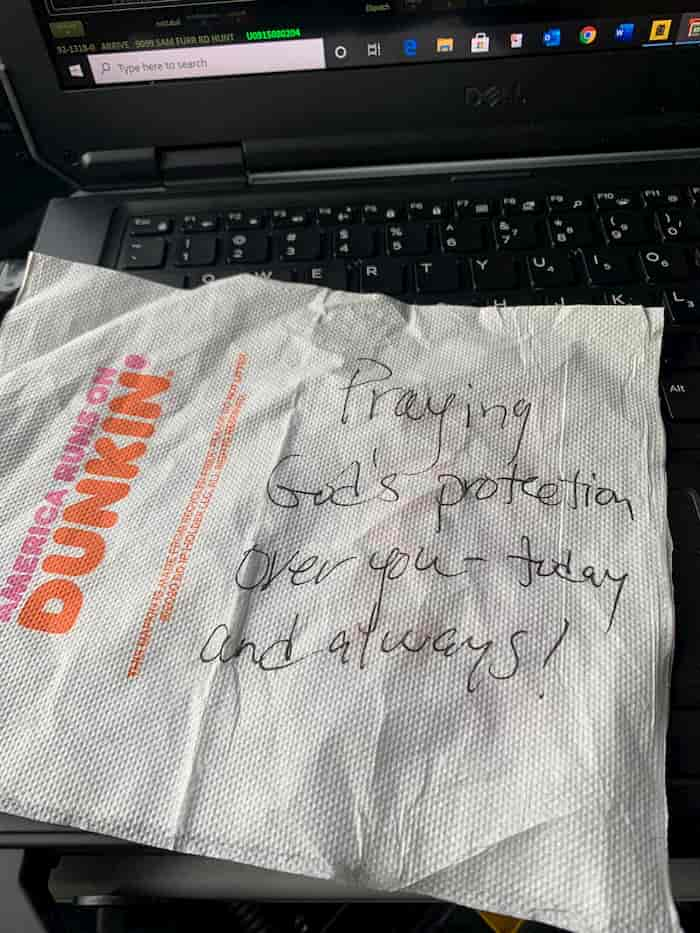 Officer Aaron was leaving Dunkins when he spotted the napkin with a note that read, "Praying God's protection over you – today and always!"
"To whoever left the note, Officer Aron says thank you and he is going to ride with it in his car from now on!" Huntersville police posted.
Our brave police officers need God's protection and all our prayers to be able to continue doing their work.