The video of a Northern California police officer singing 'Somewhere Over The Rainbow' and playing ukulele after an arrest went viral. Officer Marc Guillermo, of the Rocklin Police Department, was part of a team that arrested a suspected thief caught on a home surveillance video checking door handles in a neighborhood in Rocklin.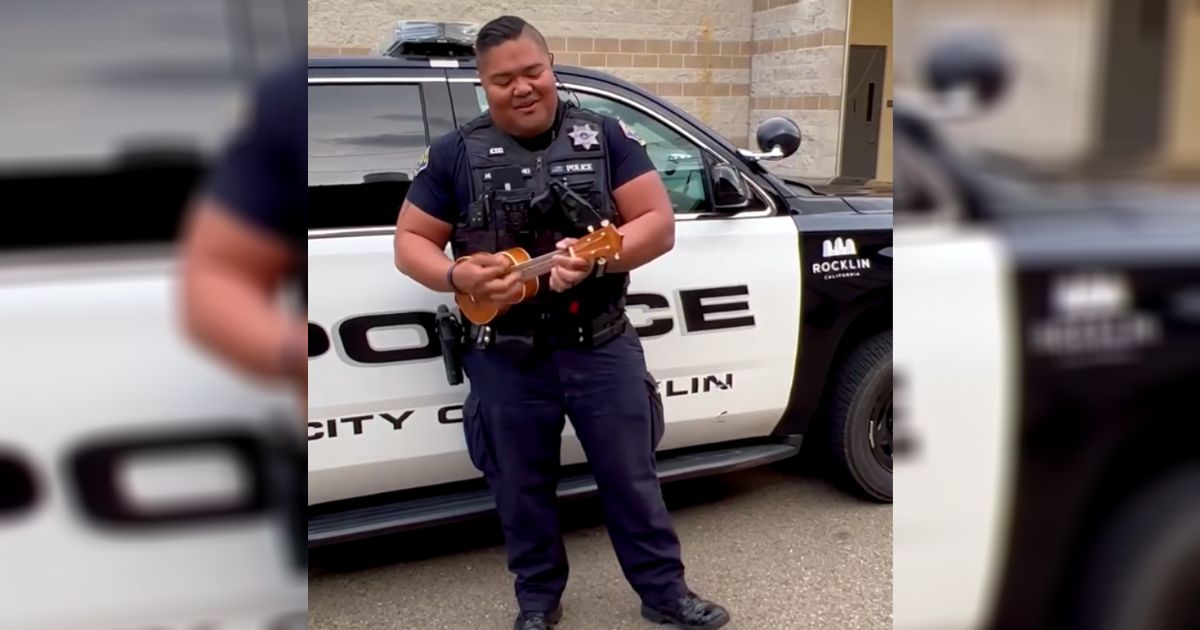 The officer surprised his coworkers by showing his hidden talent when he picked up a ukulele from the items recovered, and began playing.
Showing the Human Side of Law Enforcement
Originally from Hawaii, Officer Guillermo has been with the Rocklin Police Department for almost three years. He says he wanted to show the human side of law enforcement personnel and that he takes pride in his job. "Law enforcement right now is a tough career but just know, you know, we are fathers, we are sons, or mothers or daughters, and we would take a bullet for you or your family any day, and you know I take pride in it. I enjoy working for the Rocklin Police Department," he said.

His spontaneous ukulele performance quickly went viral after it was recorded by his partner and shared on social media. The officer says he didn't expect all the attention he would receive and that he is generally shy.
However, he is glad that his love for the ukulele and his culture were able to be shared with the community. "I taught myself on YouTube how to play the ukulele. Just being from Hawaii, that's in our nature. My family they play and sing, we come from a musical family," Officer Marc Guillermo said.