A viral story of a police officer rescuing a bird entangled in a net is warming hearts of people all over the country.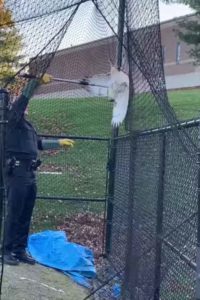 Massachusetts police helped rescue the hawk after he became tangled in netting.
The Marlborough Police Department shared about the incident which happened on Nov 6, at a baseball field about 30 miles west of Boston, on their Facebook.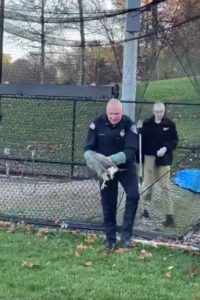 The video shared in Facebook shows Marlborough Police Lt. Thomas Bryant and Animal Control Officer Brittani Carbone carefully entangling the bird from the net.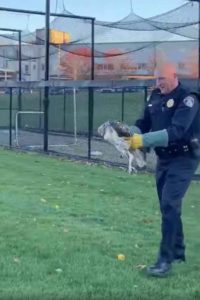 After the bird was freed, Bryant can be seen carrying the hawk onto the baseball field, where the bird stands for a while before flying away.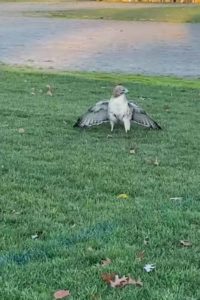 The police department wrote on Facebook, "Sorry Hudson, we won't be so nice to the Hawks on Thanksgiving," which referenced the upcoming rivalry football game between Marlborough and Hudson high schools.