A chimpanzee at Sedgewick County Zoo in Wichita, Kansas, reunites with her baby after being separated for 2 days following a complication after an emergency c-section birth. Their first encounter was captured in a video, which is having people teared up.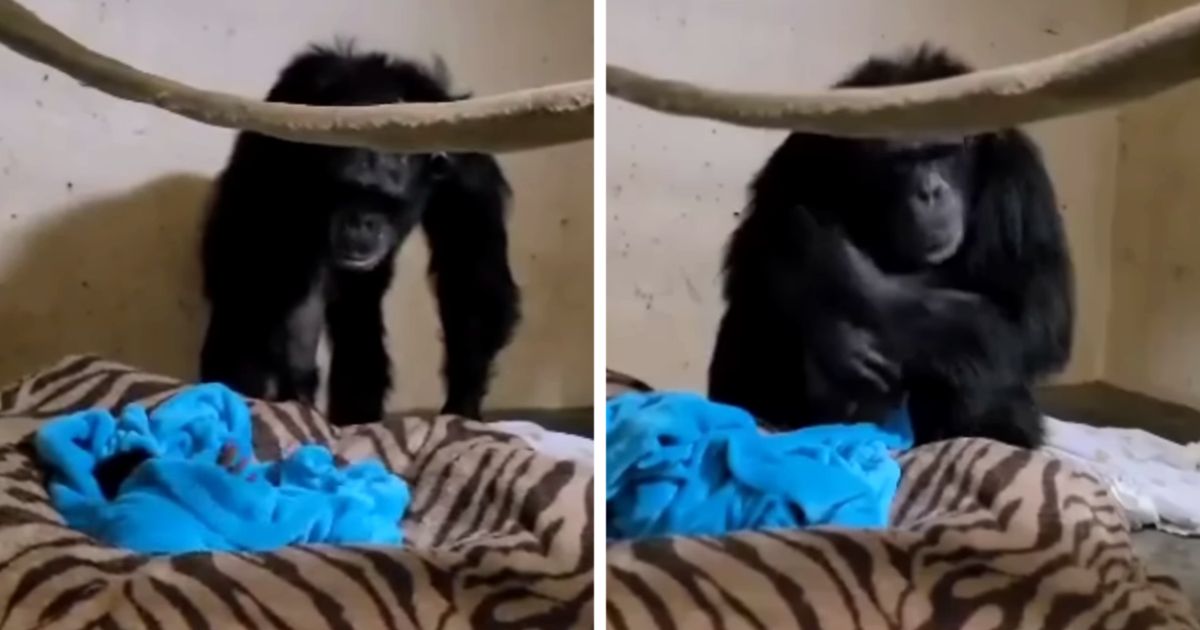 Mahale and her newborn baby, Kucheza (meaning happy in Swahili) had to be separated after the baby chimpanzee developed a breathing problem. He was taken away for observation by the zoo's veterinary team. They were reunited after Kucheza was cleared to be returned to the enclosure, back to his mother.
In the video, Mahale enters into the enclosure, carrying with her a white patterned blanket, and sees something in layers of blanket. She is curious of what was inside it and lifts herself a little more upright to see what was in the pile of blankets. The hands of her baby suddenly stretches outward, as if he sense the presence of his mother.
Mahale immediately recognizes her baby and hurriedly moved towards Kucheza, lifts her up into her arms and embraces her child, as a mother would. One of the keepers could be heard applauding Mahale for doing a great job, audibly in tears after witnessing the sweet and emotional reunion.
"It's one of the most powerful things I've ever seen. She knows it's her baby laying there. The baby is being very still, she's looking at it like, 'What's going on,' and once he moves, you see the relief and the love and just, oh my gosh, it's just amazing. As a mom myself, it's just, oh my gosh," the zoo's communications director", Jennica King said.
As of now, the baby chimpanzee and the mother are bonding well and is doing great.