One of the best reunion videos posted in a while shows a family reuniting with their dog missing for 8 months.
Just when you thought our page couldn't get any sweeter after yesterday's post, grab some tissues and watch the video we just received when Maria gets reunited with the rest of her family! 😍 Maria was found near Duncan Park after going missing from Gaffney 8 months ago! So happy that Spartanburg Animal Services was able to track down the family.

This reunion definitely would not have happened without Maria's microchip!

Posted by Spartanburg Police Department on Thursday, February 28, 2019
The clip was posted by Spartanburg Police Department, Officer Jennifer Watson said that she discovered the dog while driving at around 3:30 p.m. on South Converse Street near Duncan Park. The dog was eating from a trash bag, but when she saw Watson approaching her, she walked right up to her and rolled over.
Watson picked up the dog and took it to Animal Control, where she was scanned for a microchip, through which she got the phone number of the Hannon family in Gaffney.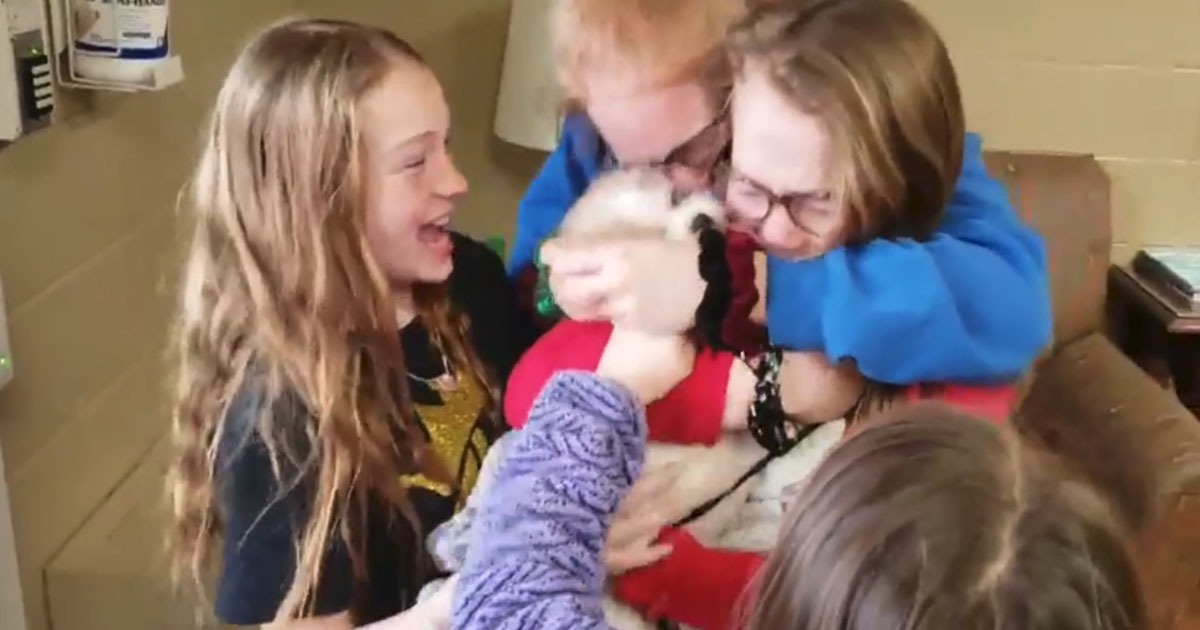 The post shared said, "Turns out, Maria (the pup) had been missing since July, and they were so happy to hear that she had been found," She posted video of the dog being reunited with it's "Mom," who has been identified as Krystel Hannon.
The police later posted a video of the surprise reunion with the rest of the Hannon family. Four girls of the family reacted with shock, joy and tears when little Maria was placed in their arms.