Releasing balloons during Christmas is a family tradition for some, as they believe that Santa Claus would actually read all their messages attached to it and make their dreams come true.
On December 16, an Arizona man was out walking his dog when he found a red balloon entangled on a plant, on further investigation, he found a handwritten note to Santa Claus in Spanish requesting him for a coloring book and markers, and it was signed "Dayami" on the back.
Randy Heiss decided to make this note his mission and discussed with his wife about how they would track down Dayami. They took to social media with no luck, and with Christmas just round the corner, Heiss turned to Radio XENY, a radio station in Mexico, from where the family assumed the note had originated, for help.
"I knew Christmas was about to pass, so I had to do something," Heiss said. "That's why I ramped it up."
Miraculously in just an hour, they were able to track down Dayami, who lived on the other side of the U.S.-Mexico border, in the city of Nogales.
"They sent pictures of her holding the balloon, with her sisters and cousins," Heiss said.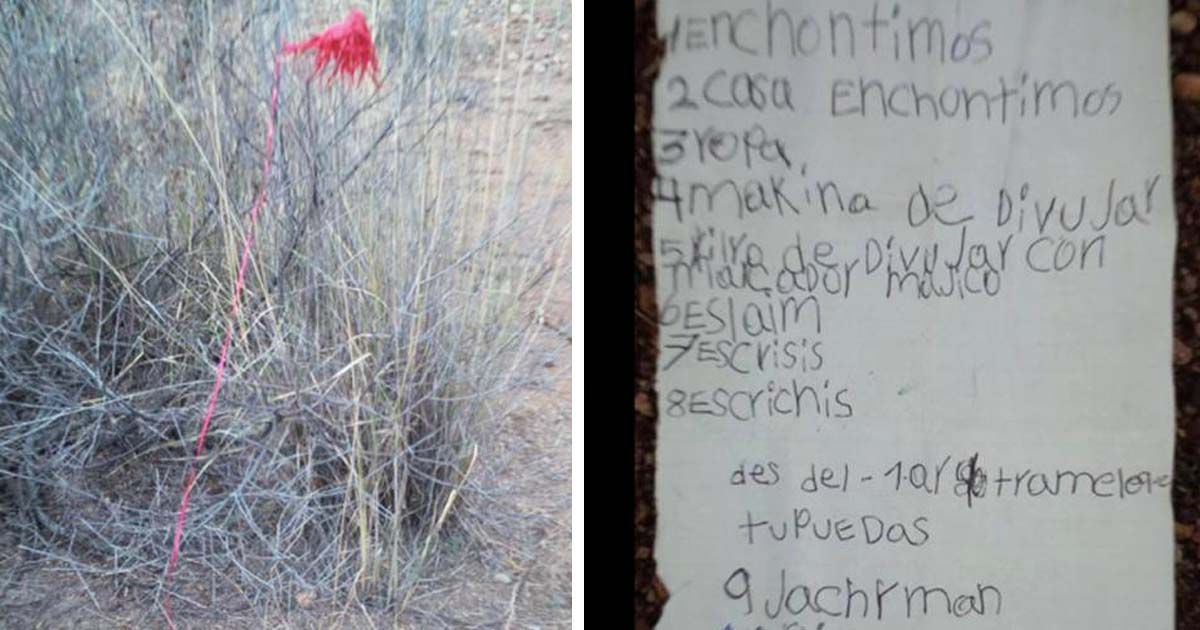 Heiss was like a man on a mission, and went to a local Walmart to pick up presents for Dayami. His wife and he drove across the border to personally give the presents to Dayami and her family. When they were asked who they were, they played along saying, they were Santa's helpers.
Heiss says that it was not a coincidence they found the balloons as "There's hundreds of thousands of acres of land with nothing in it," he said. "The chances of finding a balloon are one in a billion."
They are planning to keep in touch with this family and plan to visit Nogales in January. Heiss said, that they would be an extension of their family and added, "There's too much hatred in the world. Never miss an opportunity to perform an act of kindness."