This 1 pound, 25-week baby girl's survival was a miracle! She is an inspiration to many especially, to her mom to become a NICU Nurse.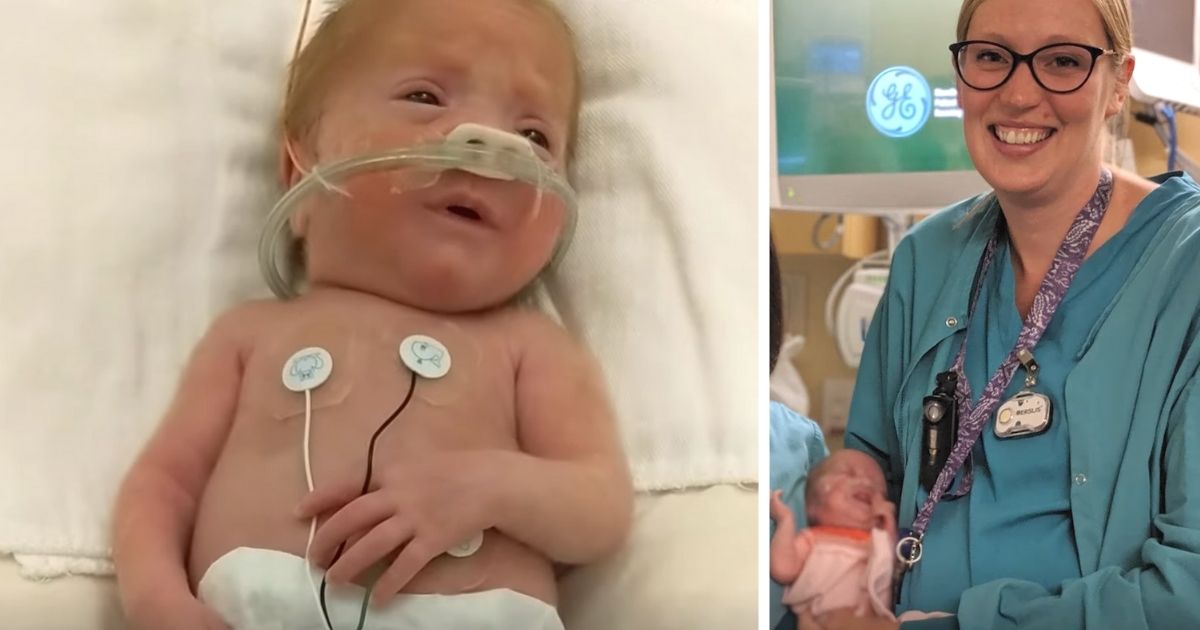 Willow Ward, an angel who was born at 25 weeks (5 months), weighed 1 lb. and 10 oz. only. She was considered to be a micro-preemie. "A micro-preemie is a baby who is born weighing less than 1 pound, 12 ounces (800 grams), or before 26 weeks gestation," according to www.verywellfamily.com. Since micro-preemies were born too early, they need to stay in NICU (Newborn Intensive Care Unit) for a certain period to make sure that they'll survive and develop well.
Perry Hennessy, Willow's mom, had an infection in the chorion and amnion called, Chorioamnionitis. She stayed for eight days in the hospital to get rid of the infection. Unfortunately, Willow had to stay longer. She was in the NICU for 69 days. They both took a lot of antibiotics to be well. When Perry got home, she had to visit little Willow in the NICU to monitor her development.
"Seeing her and her little ears still attached to her head like they weren't fully formed yet, and her eyes were still fused shut. I got to see her develop right in front of me," she said in a GMA interview. "All of my beliefs and how I feel about things around me completely changed," she added.
Perry is a registered nurse and her experience with Willow inspired her to be a NICU nurse. It was a dream for her to be one since she was ten. This was the time when her sister was born, who was also a micro-preemie. When she was with Willow in the NICU she realized that this was what she wanted to do. "It's not just nursing to take care of a baby. It is nursing to take care of a whole family," she explained.
Initially, they were told that she only had a 6% survival chance without deficits. But, Willow is enjoying her life now without deficits. She is a thriving 2-year-old kid, thanks to her loving parents and sister. "So, it's truly like watching a miracle happen before your eyes because she has no deficits at all," narrated by her caring mom.
"There's always hope in the NICU, no matter how sick your child is or how early they're born," said Perry. Another way of saying this is, there's hope in God who both created the mom and her child. It is He who made everyone. He can heal any affliction. Big thanks to Perry and to the NICU nurses who make these helpless babies and their families feel the love of God through their compassion and selfless service.