As schools reopen across the country and students getting used to the school drill again, it can take a toll on people's nerves, like this third grader who has autism.
8-year-old Ohio boy was having a meltdown when his school bus was late, but thankfully the assistant principal was there for him.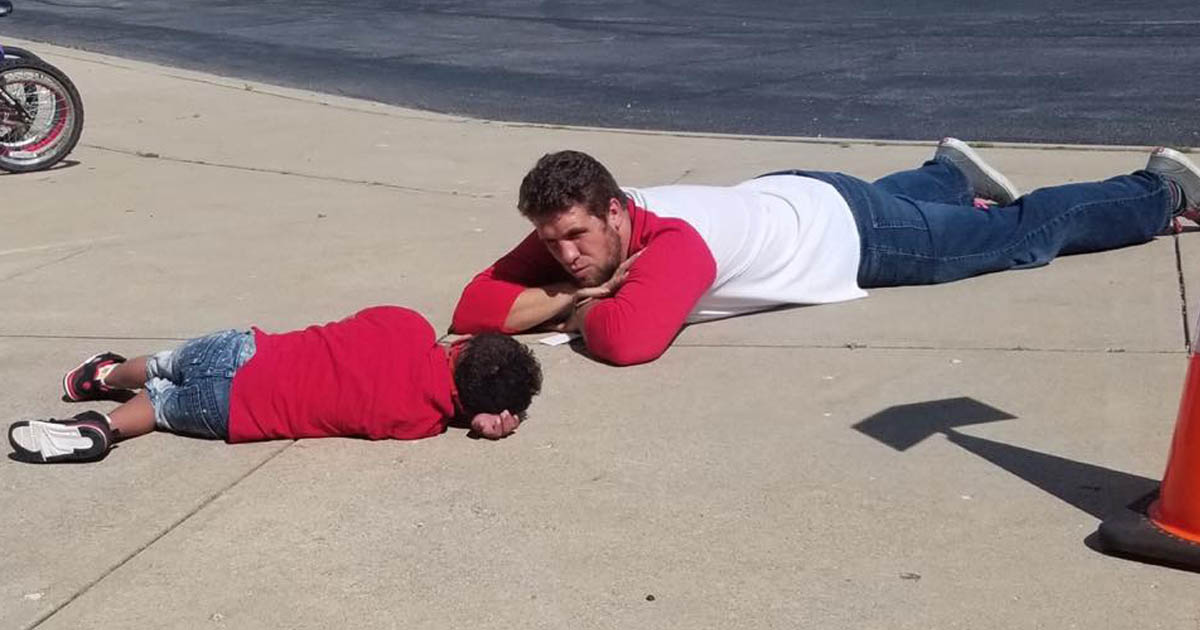 LJ is a student at Garfield Elementary in Marion, Ohio and has been diagnosed with down syndrome and autism.
His mother, Steph Compton, shared n Facebook that she continues to take LJ to Garfield even though they live far from there, due to the overwhelming support that she and LJ got from the teachers and staff there.
A heartwarming conversation between LJ and his assistant principal, Mr. Smith, shows how the school's staff go the extra mile to make their students comfortable at school.
Compton said that her son is a happy child who is always smiling, but when Amber Mckinniss, a student aide at Garfield, sent her a picture of LJ laying on the ground outside school, it was clear to her that his patience had run out.
But the mother felt encouraged to see the school's new assistant principal help make her son feel supported.
She wrote, "I absolutely LOVE this," she added, "Apparently LJ was having a 'moment' and he got down on his level to help him out."
McKinniss, also commented on the post saying that she "had" to take the picture. "It was the most amazing thing I've seen!" she wrote. "Our hearts melted and LJ enjoyed it."
Compton said the moment proves that the school in Marion, was the best place for her son to learn. "It's really awesome to know from a parent's standpoint," she said, "that there are people that care that much about your child. To get down on the ground, and lay on the ground with them to make sure they're alright."
We are inspired by the unconditional love and acceptance that Garfield Elementary School has shown to LJ and his mom, and especially by the assistant principal.