The Bible is full of verses that tell us that God is part of our marriage and we must honor Him in all that we do in our married life.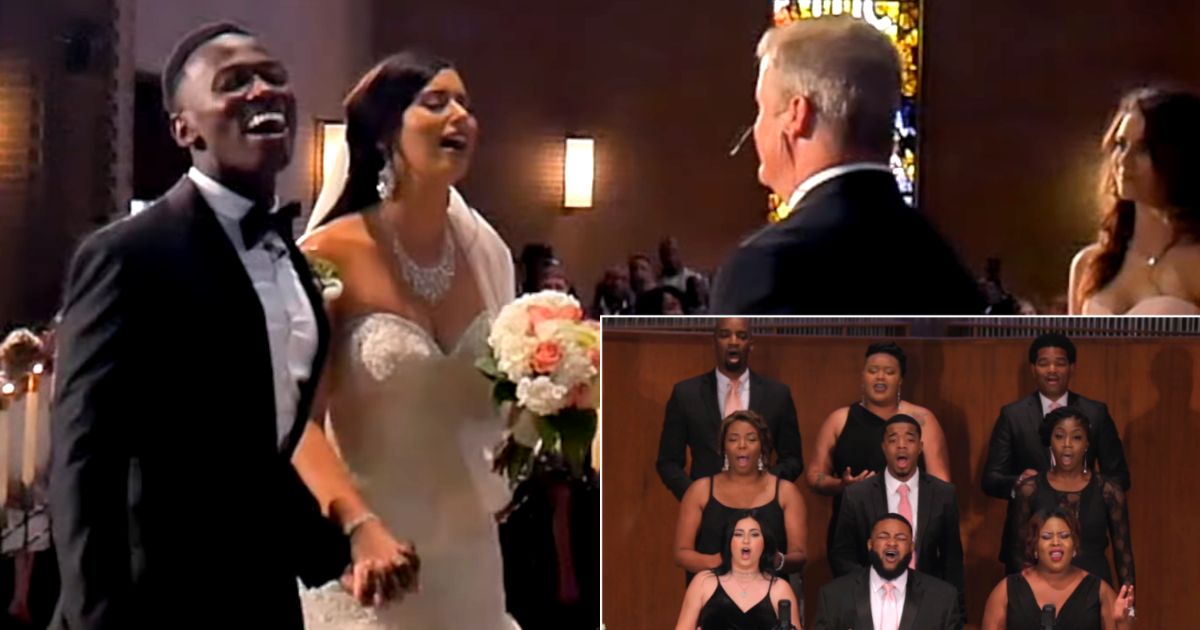 One beautiful couple decided to give first place to God by worshipping Him at their wedding ceremony along with a talented wedding choir. Brian and Sonia Nhira's wedding ceremony video shows them singing 'Agnus Dei' and 'Closer' along with an anointed choir.
Alleluia Alleluia, for our Lord God Almighty reigns
Alleluia Alleluia, for our Load God Almighty reigns
Alleluia, holy, holy, are You Lord God Almighty
Worthy is the Lamb, worthy is the Lamb, You are Holy
The worship choir then leads them in singing 'Closer' from Bethel Music. What an amazing way to start off their marriage, we love the harmony of the singers and the zeal for the Lord of the bride and groom is encouraging us so much today.
So pull me a little closer, take me a little deeper, I want to know Your heart
I want to know Your heart, 'cause Your love is so much sweeter
Than anything I've tasted, I want to know Your heart, I want to know Your heart
Brian shared the video on his Instagram with a caption telling users about it, "From the moment Sonia and I began planning our wedding, we knew that the most important part would be the time we spent worshipping God!"
He went on to write that "'Agnus Dei' and 'Closer' are two of Sonia's favorite worship songs, this medley performed by our wedding choir was absolutely beautiful!"
After that powerful worship, the pastor prays over the couple. "Every moment of every day, You're faithful in your presence to us. So You are in this place to crown this marriage with blessings from this day forward," he says. "May this marriage be for the glory of God."
We thank God for this beautiful couple and their reverence for Him and His word. May they enjoy every day of their marriage and be prosperous in all they do. Amen.