It was a heartbreaking moment for Kea Senegal, a restaurant dishwasher who had been saving up for months to buy a car for his family, but sadly it was stolen.
Kea works at Ruffino's on the River in Lafayette, Louisiana, but his coworkers found out, and decided to buy him a brand new one.
Kea's General Manager Chris Muffoletto said, "He has a wife and two children – a 4-year-old and a 4-month-old – and when we found out what happened, we didn't feel like we could let it go."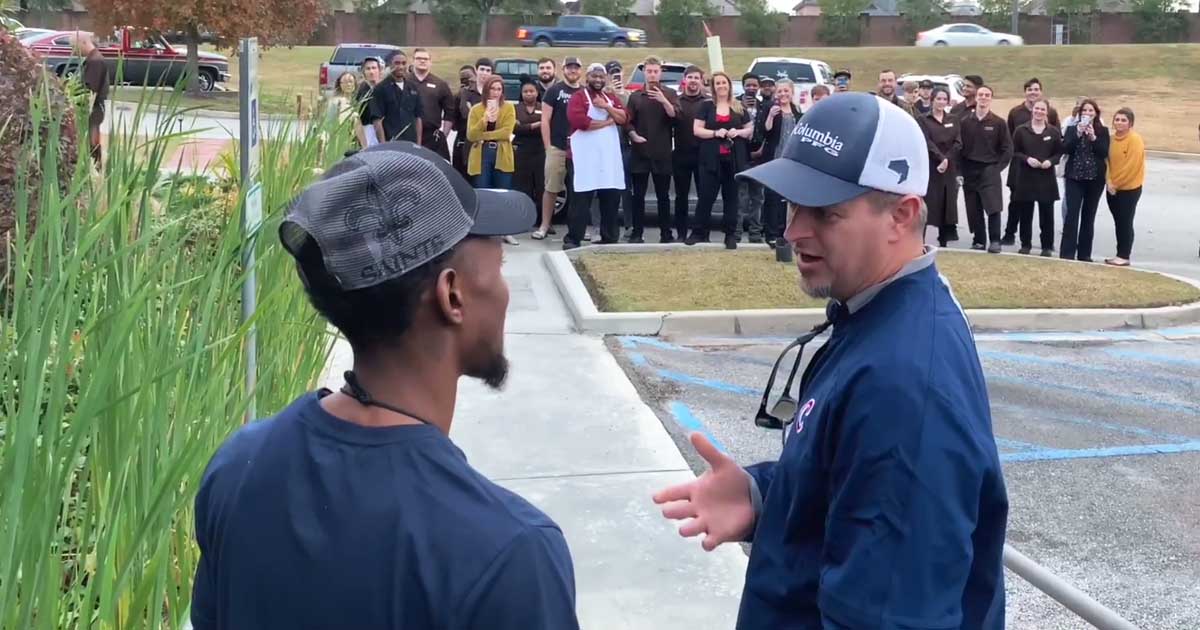 So Muffoletto held a team meeting and wanted to know if staff could pitch in to help buy Senegal a replacement car.
He said everybody was on board and in just three days they raised $2,500 and when the folks at Don's Wholesale got to know of what they were doing, they matched the funds.
So one week later, Muffoletto and the staff at Ruffino's surprised Kea with a brand new 2015 Chevy Malibu.