A retired kindergarten teacher Jane Pearson in Chesterton, Indiana received the surprise of a lifetime when her former students surprised her after their graduation.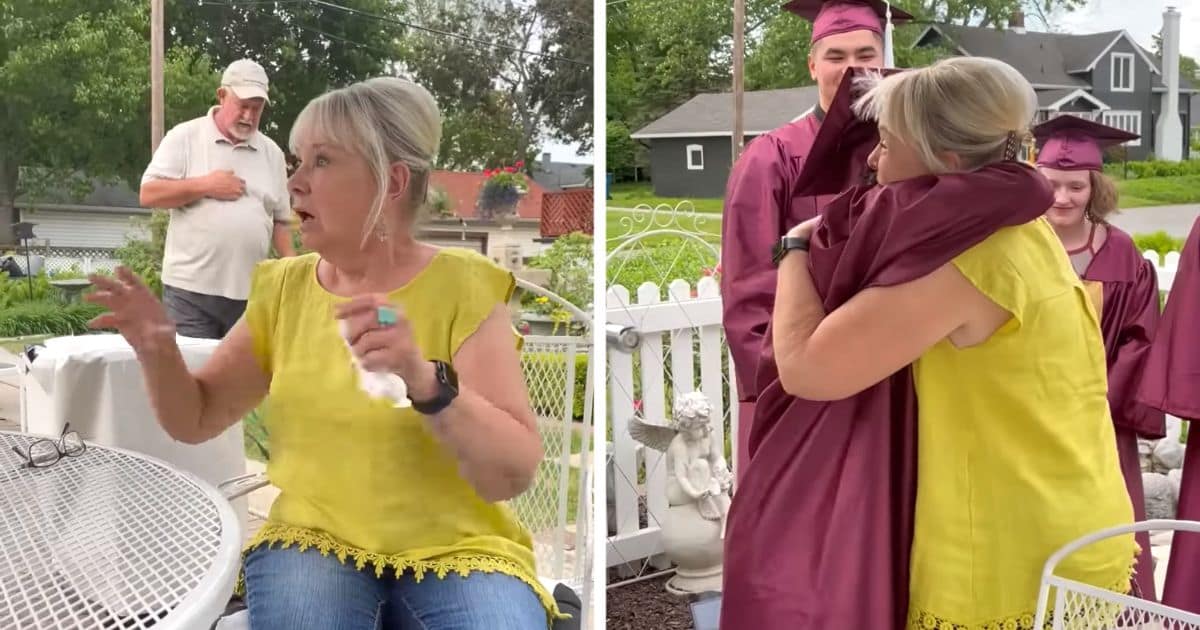 The video taken by Jane's daughter on June 2, 2022 shows Jane and his daughter sitting in their front yard. What seemed to be regular and normal morning was about to become extra special for Miss. Pearson.
That morning she was visited by her last, kindergarten graduating class of 2009. In the video, as she turned around to the front, she was greeted by her former students much to her awe and surprise.
Realizing what was happening to her, she was overcome with emotions. In the midst of tears and laughters of joy she hugs her former students lovingly.
Jane's daughter was contacted earlier by one of the students who were graduating to make a surprise visit at their teacher's home. And had planned the whole incident accordingly.
Miss. Pearson had been an exceptionally passionate teacher who made special memories with each child she taught and had dedicated 38 years of her life teaching them before retiring in 2009.
Her former students wanted to make her feel special and say thanks to her as they were graduating high school that day. The completion of a long journey that began from kindergarten, first taught and led by their teacher, Miss. Pearson.
It was a beautiful gesture of gratitude and love for their former kindergarten teacher.