The levels to which people of faith are being harassed in our country are shocking as a third-grader Lydia Booth was banned from wearing a mask that says "Jesus Love Me" at her elementary school.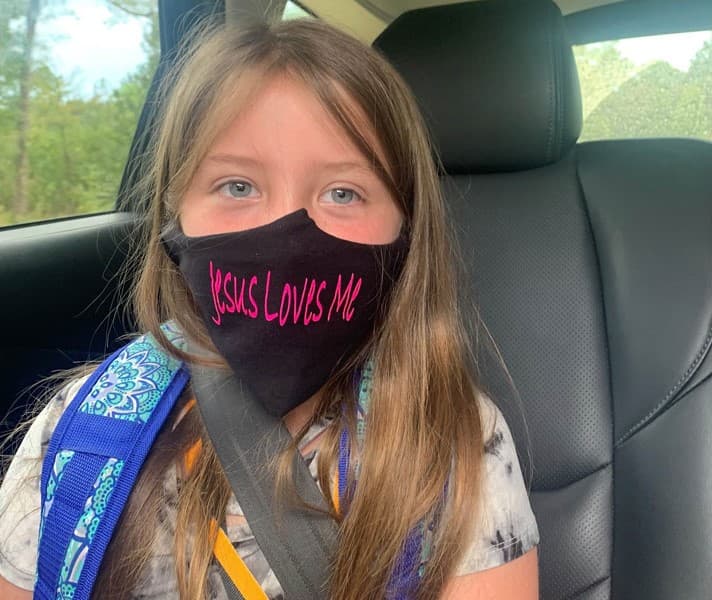 Lydia Booth attends Simpson Central Elementary School in Pinola, Miss., she was banned from wearing the mask under the argument that it violates school policy.
But administrators have no problem allowing other students to wear masks with messages on them, and Lydia's mother, Jennifer, says that they modified documents after the fact to justify banning Lydia from wearing her mask.
In an email to the principal and superintendent, Lydia's mother responded by requesting her child return to wearing her mask "TODAY" and have an apology to her from the school district. She stated, "According to the Mississippi Student Religious Freedom Act that took effect July 1, 2013 you are prohibited from discriminating against students by their expression of religious perspectives."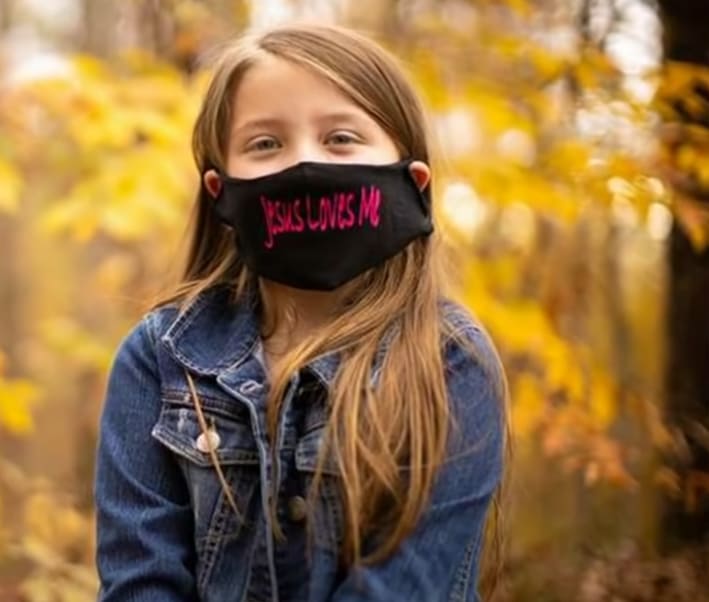 Assistant Superintendent Robert Sanders replied to Jennifer admitting that the student handbook does not prohibit her daughter from wearing the "Jesus Loves Me" mask, but the school's Restart Plan (due to COVID-19) prohibits masks with "political, religious, or sexual references" on them.
As for Mr. and Mrs. Booth, they said that they are proud of their daughter. "She wanted to express her faith. We felt like we had to stand up for her when she was told she couldn't express her faith like she was somehow a second-class citizen simply because she wanted to express a religious message and others a secular message," they said through ADF.
A lawsuit was filed by Alliance Defending Freedom on behalf of the Booth family saying that the school is violating Lydia's constitutional right to express her religious beliefs.
The suit says Lydia Booth is seeking injunctive relief, declaratory relief, and nominal damages against Simpson County School District and the Board of Education of Simpson County, Mississippi, for violating her rights and the rights of other students under the First Amendment and Fourteenth Amendment.
ADF attorney Michael Ross said, "Public schools have a duty to respect the free expression of students that the First Amendment guarantees to them."
The mask that read "Jesus Loves Me" has made other students curious about God and now one of her classmates wants a "Jesus Love Me" mask as well and an older sister of one of Lydia's classmates decided to read the whole Bible.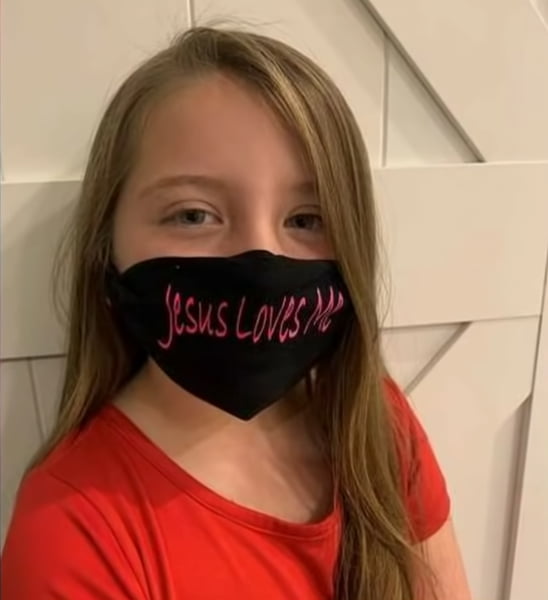 Lydia was told not to wear the mask again, "It made me feel a little sad and confused…I love the words on that mask…I didn't know why it was happening."
Jennifer is proud of Lydia for what she believes, she says, "It's powerful for my kids to see other kids being a witness for Christ and even living through some persecution for it."