A man teaching music at an elementary school, received a life-changing gift from a Secret Santa, bringing him to tears.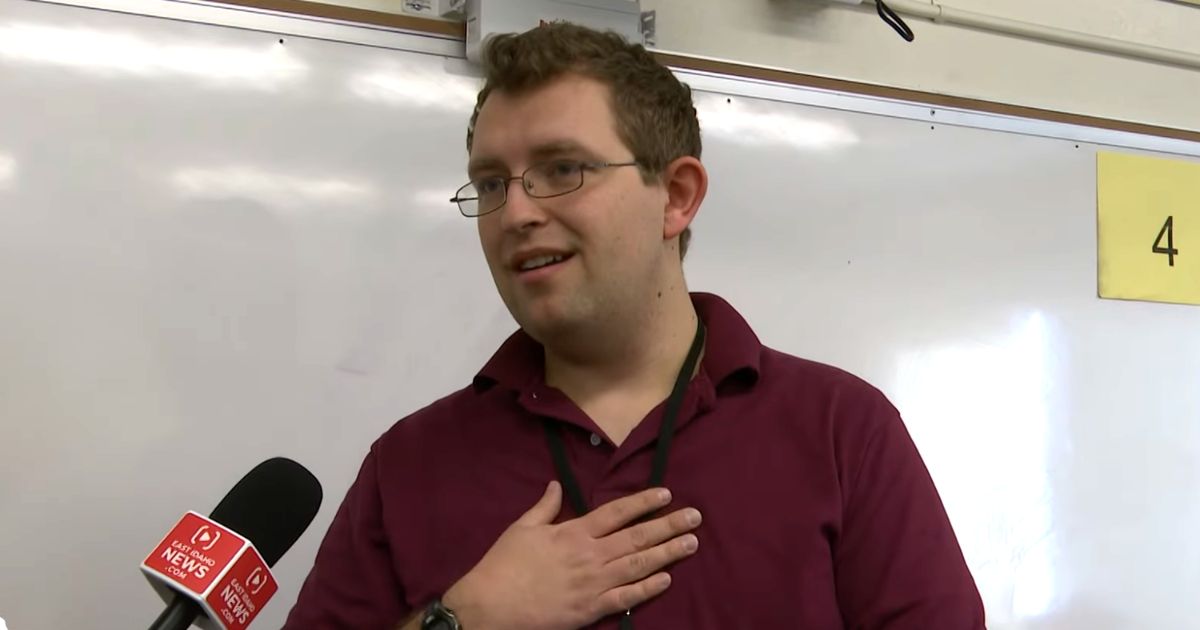 Cason, is a father of three kids and works part time at Idaho Falls Elementary. He also worked at a local warehouse in evenings to support her family, including his two kids who has cystic fibriosis.
Nicknamed 'Mr. Smitty', Cason has a beautiful singing voice, is also a talented and creative illustrator. He is loved and adored by his students and school staffs. However, since he had no teaching certificate, he had to leave his job at the school, which was going to make it difficult for him to support his wife and kids.
On hearing his story, the East Idaho news team, sponsored by a Secret Santa, came to his help. The team surprised him with gifts at the school inside the classroom.
Secret Santa, presented him with gifts worth $15K that included a $10K cheque, grocery gift cards worth $3k and a certificate that says, Secret Santa will pay $2K for him to complete his teaching program and get him the certificate he needed to become a full-time teacher.
Cason could not believe what he was holding in his hands, as the team presented him the gifts one after another. He puts his hand to his mouth as he tried to hold back his tears infront of his students. He also called his wife and shared the good news with her.
The couple expressed their gratitude to the team and their Secret Santa for the gifts. It would go a long way in changing their lives for the better. Christmas definitely came early for the family.