In a profoundly touching blend of melody, memory, and technology, a young woman's voice soars alongside her late father's in a bittersweet rendition of the song 'You Are Not Alone'. The duet, created decades apart, provides a touching testament of a daughter's undying love for her father and her lasting dedication to the shared passion for music.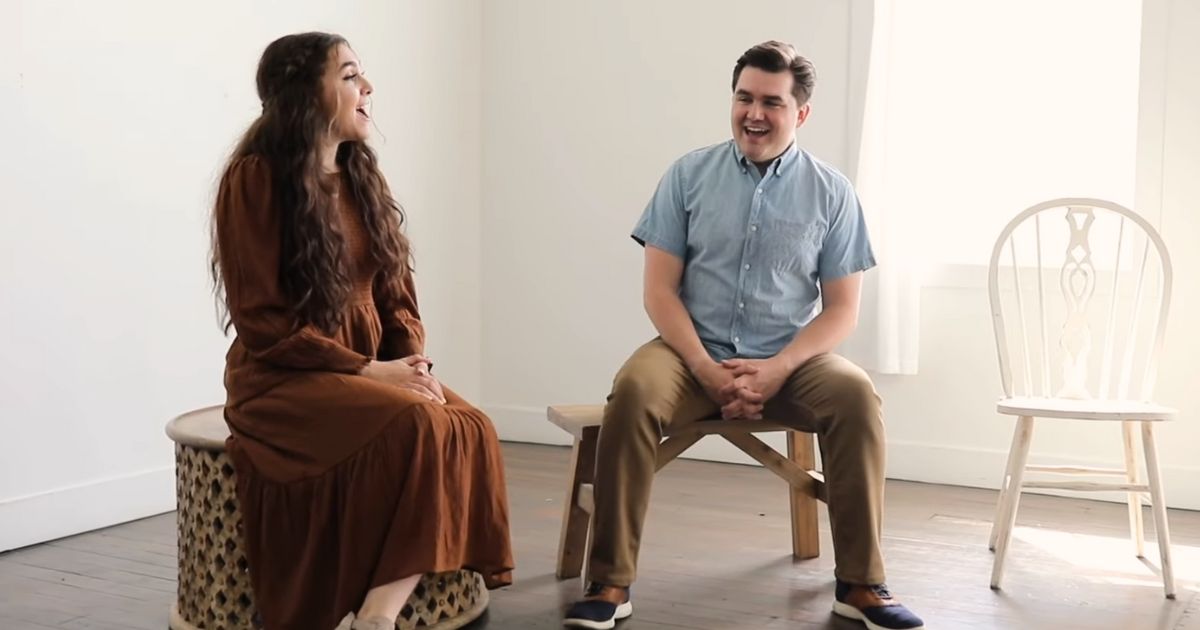 Melody Across Time
Anna Richey, the young woman blessing the internet with her beautiful voice in this viral video, shares a poignant story about her connection with her late father. Through a moving duet of 'You Are Not Alone', she recreates a sonorous connection with her father whom she never had the chance to meet.
"Another day has gone, I'm still all alone. How could this be? You're not here with me. You never said goodbye. Someone tell me why. Did you have to go and leave my world so cold?"
Anna explains, in the caption of her YouTube video, how she was inspired to create this heartfelt duet with her father's voice.
"When I first heard Natalie Cole singing a duet with her late father, Nat King Cole, I knew deep down that someday I would do the same with my own dad," she poignantly discloses.
Legacy of Music
Anna was born just 24 hours after her father's funeral, never given the chance to meet him in person. Her father was an exceptionally talented musician, whose life and promising music career was abruptly cut short by a brain tumor diagnosis.
"I was born 24 hours after my dad's funeral, so I never had the opportunity to meet him in this life. He was an extremely gifted musician and singer, recording albums and cover songs on a regular basis. He was scheduled to tour with Vanilla Ice in the mid-90s before he was diagnosed with a brain tumor, and his music career was cut short," Anna shares.
A Dream Realized Through Technology
Despite never having the opportunity to connect with her father in person, Anna nurtured a lifelong dream of sharing a song with him. This dream turned into reality when she discovered his original track for 'You Are Not Alone' by Michael Jackson.
"A few months ago, I discovered his original track for 'You Are Not Alone' by Michael Jackson and was able to extract his vocals and add them to a track I had made with my brother, Joseph. My lifelong dream of singing with the man who gave me my love and passion for music had actually come true, thanks to the amazing technology we have today. I hope you enjoy our version of 'You Are Not Alone,' recorded 27 years apart."
This extraordinary use of technology to weave two voices, two generations, and two lives together into a beautiful harmony indeed adds an even more powerful layer to the story. A song, a memory, and a father's legacy continue to live on, as Anna's voice intertwines with her late father's in a poignant display of technology's power to cross the boundaries of time and space.
"And we know that in all things God works for the good of those who love him, who have been called according to his purpose." Romans 8:28