A man and his son from South Jordan, Utah, have come up with an innovative and clever way of keeping people warm. By using just grocery bags, they have made some sleeping bags which could possibly be a game changer.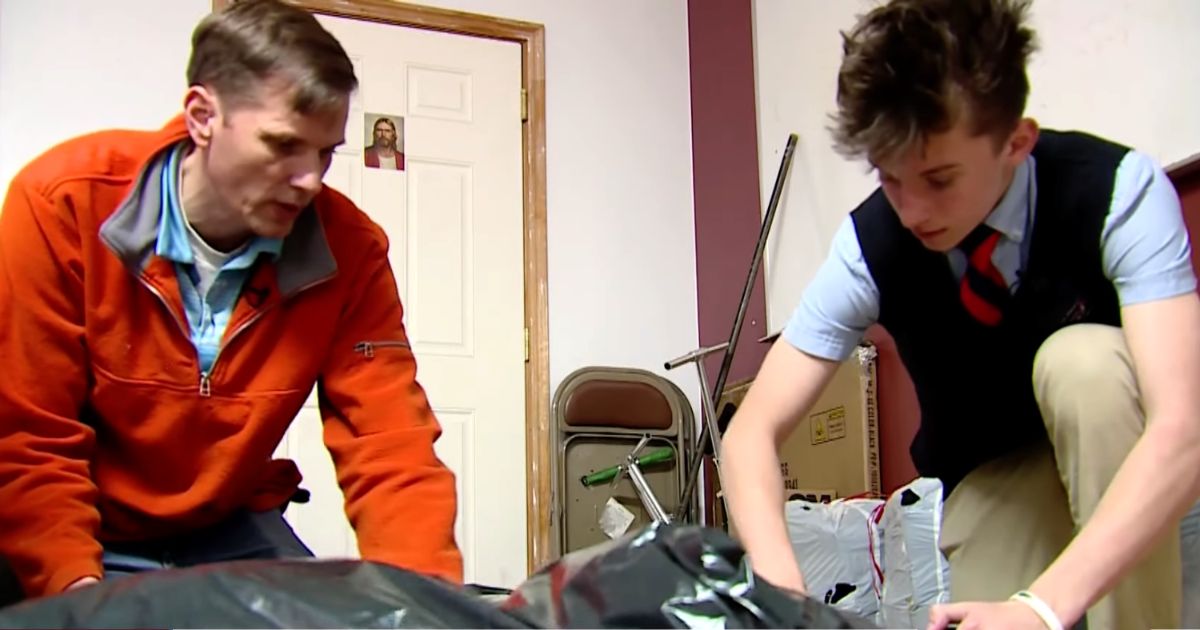 Merrick and his son Ammon are coming up with the idea of making sleeping bags for the homeless, that is both affordable and works just as good like any other branded ones. "I was awoken at 1:30 in the morning with a flash of how to take recycled grocery bags to create sleeping bags for the homeless," Maxfield said.
The father-son duo started first with an experiment of a water bottle and a smaller version of the sleeping bag that they put in the freezer to see how fast the water would freeze. They say it took two and a half days for the water to freeze, and it stayed at body temperature for six hours in the freezer.
According to them, each of the make-shift sleeping bags takes roughly 700 grocery sacks and two garbage sacks. The tied grocery sacks create pockets of insulation and the garbage bags keep it waterproof.
The 14-year-old, eighth grader had presented the concept and prototype at his school's science fair. Although he did come in the first place, his work was widely appreciated by his friends and actually won the 'peoples choice' award.
For him helping people create viable, cost-effective solutions outweighs in value than any science fair awards.
"I would just like to see those in need this winter season to have a warm place to sleep," Ammon stated.
The father and son duo said that the DIY sleeping bag could literally save lives, and they don't want money, they just want to inform people how to make them so the word can spread.