A video of a smiling baby with down syndrome has gone viral and been viewed more than 21 million times.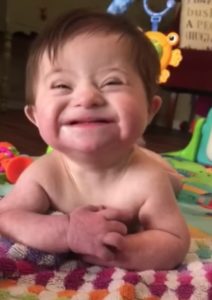 The Down Syndrome Association of Greater Cincinnati shared the video of the baby whose smile has been seen all over the world.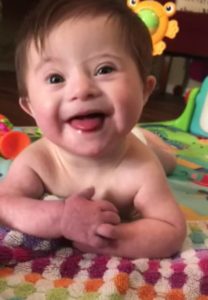 The baby identified only as Baby H., by officials of the organization was recently adopted with the help of NDSAN.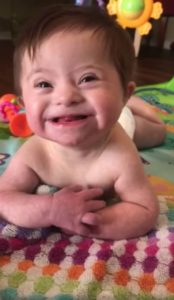 NDSAN has helped many babies and children find adoptive families and its mission is to ensure all children born with Down syndrome get a chance to grow up in a loving family, whether they decide to parent or adopt.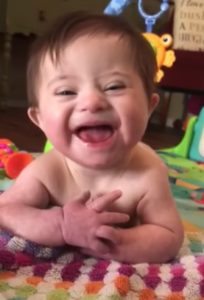 Every baby has the right to grow up in a loving and beautiful family and with the freedom to be what they want to choose to become in life. Our prayers and best wished for baby H and may she always be smiling.
Watch the adorable video below