A happy and grateful mom of three dogs shares the story of how her 18-year-old pit bull, Poe has filled her life with so much love and happiness.
Poe, who is the grandma of her pack, has the sweetest, biggest smile and never failed to shower her siblings with kisses.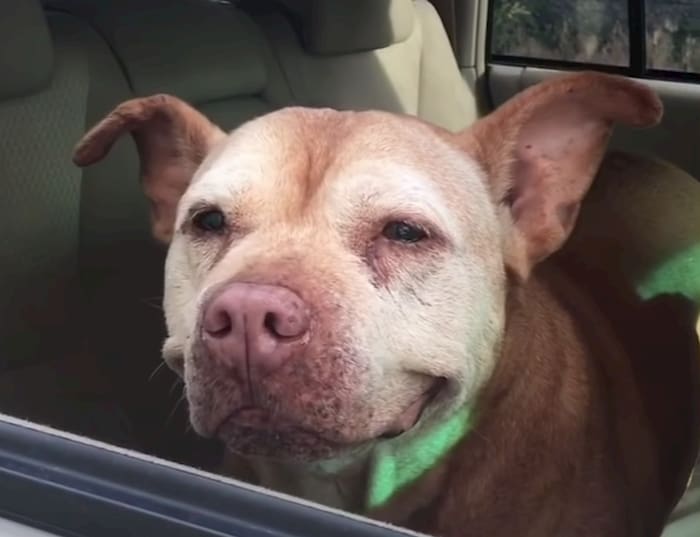 Jill Paukstis, her forever mom shares that she saw a picture of Poe on Facebook, an 11-year-old girl sitting behind bars at animal control and she decided to rescue her.
Her family had dumped her and every time her mom touched her she flinched.
Her mom thought that she would be in hospice foster as she was so old and could hardly walk, but in the company of her other two dogs, Finn and Penny, she started playing with toys and slowly transformed her self.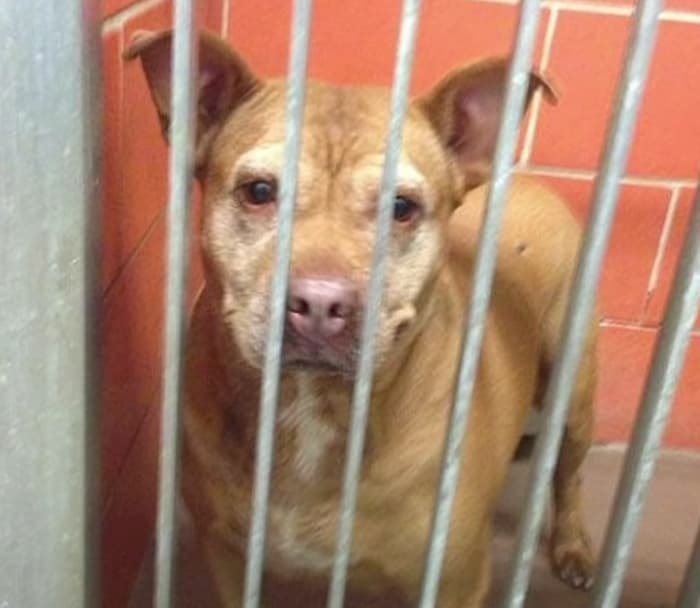 Poe loves to give Finn and Penny a bath and cleans their ears and they let her do it because she is like a mother to them.
They go to daycare where they get to mix with other dogs there and although she doesn't play much with them but monitors them well.
Speaking about her progress her proud mom says that she is the first one to go out the door and the first to return back home. She runs up the stairs so fast for dinner and is literally living her best life now.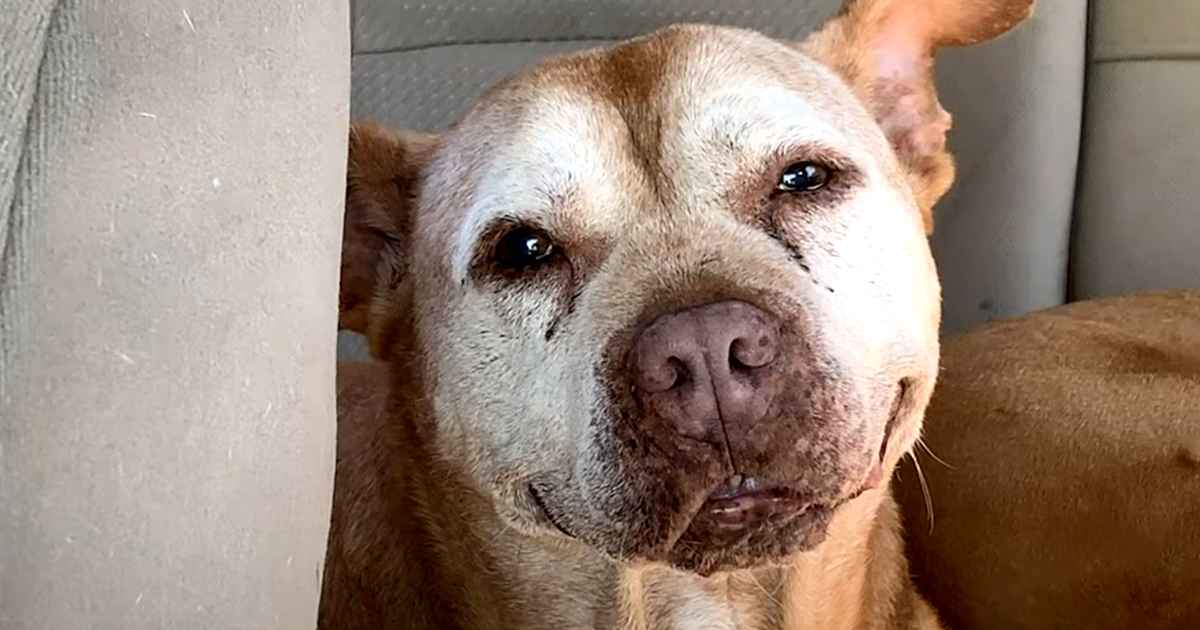 Her mom has an important message that senior dogs are the greatest dogs and that everybody should give them a chance. She ends up by saying that rescuing a senior dog, is the most fulfilling thing she has done.