On the battleground of life, thousands of soldiers are seen worshipping God, harmonizing to the stirring melodies of the song 'Oceans.' Captured in an uplifting video, these soldiers, stationed at their base camp, raise their voices in a heartfelt demonstration of their faith.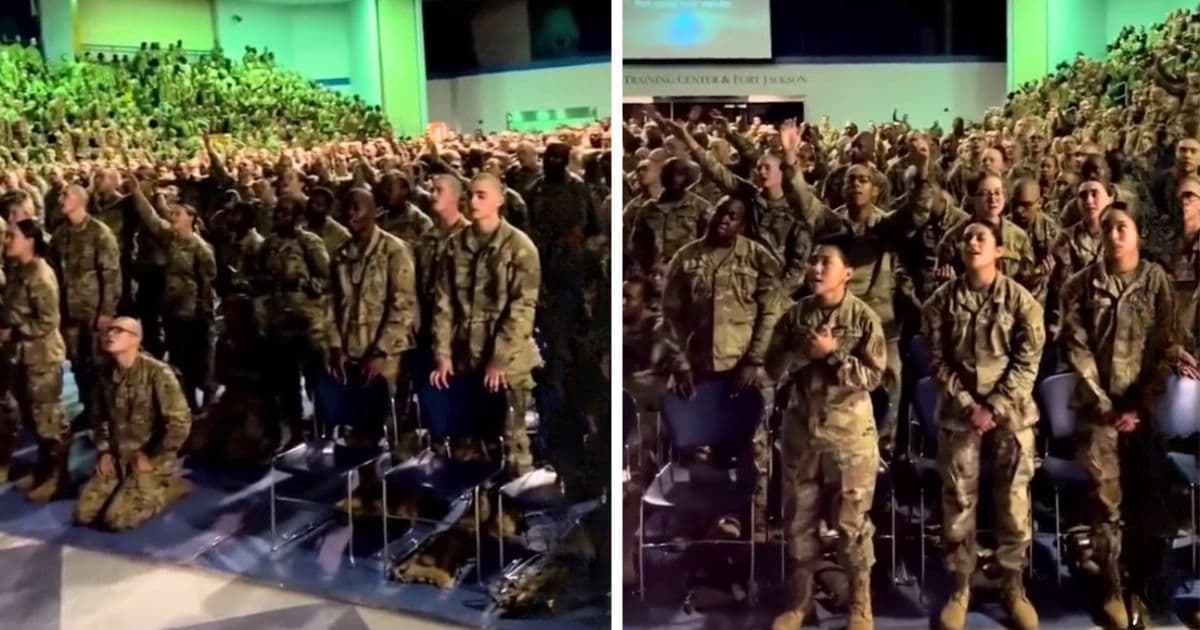 A Testament of Trust
This heartwarming scene illustrates the undeniable power of faith within the hearts of those who have been called upon to protect and serve their nation. Far from their homes and families, these soldiers willingly step into harm's way for the collective good. Yet, they don't rely solely on their own physical strength and strategic acumen. Instead, they draw strength from an unwavering faith in God.
The video, shot at Fort Jackson Military Camp, offers an intimate glimpse into the spiritual lives of these brave men and women. Kneeling in prayer, raising their hands in surrender, they worship God in a moving display of reverence and faith. As they harmonize to the lyrics of 'Oceans,' their trust in the Lord is palpable, a chorus of hope that echoes around the base camp.
Spirit lead me where my trust is without borders
Let me walk upon the waters
Wherever You would call me
Take me deeper than my feet could ever wander
And my faith will be made stronger
In the presence of my Saviour
An Atmosphere of Spiritual Support
Fort Jackson Military Camp fosters a spiritual environment, facilitating the deep-seated faith of its troops. With a variety of weekly services and the constant availability of a Military Chaplain, the spiritual needs of the soldiers are well-addressed.
Open from Monday morning through Friday afternoon, the base's chapel is a refuge for those seeking solace, guidance, or a moment of prayer. The ministry team, comprising U.S. Army Chaplains, Chaplain Assistants, civilian employees, contractors, and a network of vetted chapel volunteers, strives to provide a comprehensive spiritual support system for soldiers and their families.
From the words of their website: "The ministry team consists of: U.S. Army Chaplains and Chaplain Assistants; civilian employees and contractors; and a vast array of carefully screened and selected chapel volunteers. Together, they provide a comprehensive and resilient spiritual support system for Soldiers, Families, and many others who choose a chapel as their place of worship."
Indeed, for these soldiers, faith is not just a part of life – it is their stronghold, their solace, and their source of strength amidst the trials of their calling.
"Be strong and courageous. Do not be afraid or terrified because of them, for the Lord your God goes with you; he will never leave you nor forsake you." – Deuteronomy 31:6.