Asbury University in Wilmore, Kentucky, became the focal point of an ongoing spontaneous worship service earlier this month that many people regarded as a 'revival'. The Asbury University revival lasted for more than two weeks, drawing thousands of visitors from other states and nations.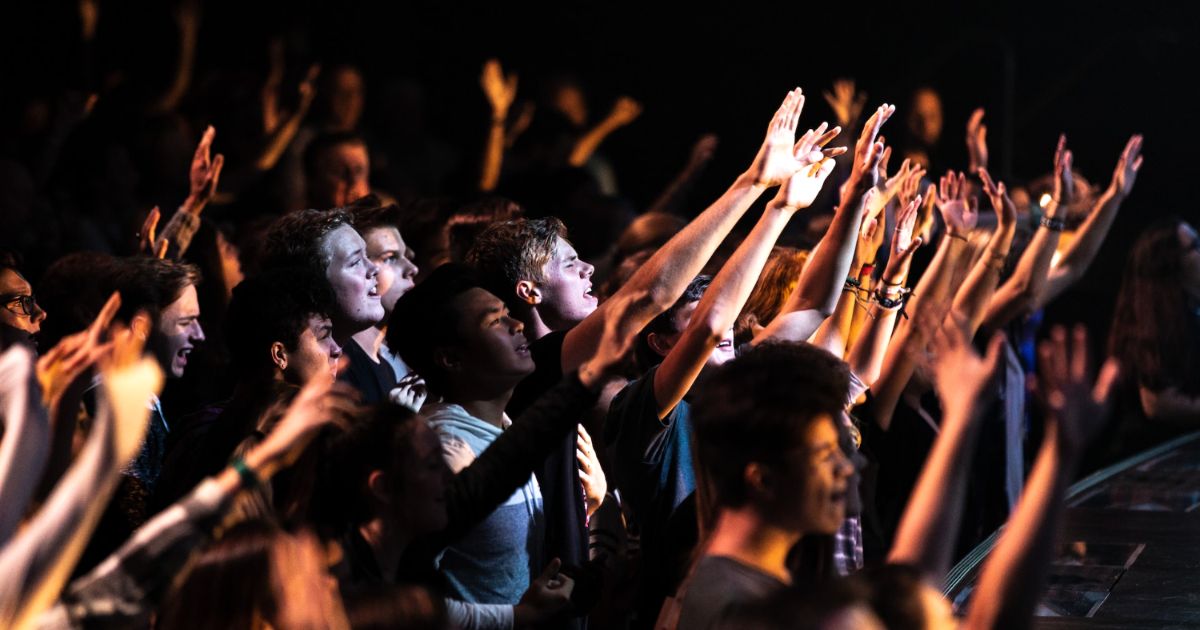 The outpourings of the Holy Spirit have has reached numerous other campuses across the country. A middle school in Tennessee, two colleges in Pennsylvania and Missouri, and more are seeing the Holy Spirit working among its students.
Pennsylvania, Valley Forge College
"GREAT NEWS! Valley Forge College in Pennsylvania is still in Chapel service since 11 AM AND school has cancelled classes for TOMORROW! 'There is a move of God coming no building or ministry will control!' Report from trusted friend!" Author and evangelist Rick Curry posted to social media.
Dr. Michael Yeager of Jesus is Lord Ministries shared, "Carrie Brooks: There is a beautiful move of the Holy Spirit happening at UVF – University of Valley Forge right now… Jesus is at work in the hearts and lives of those waiting in His Presence. Thankful for His grace & kindness, 'Better is one day in your house than a thousand elsewhere'."
Missouri, Hannibal-LaGrange University
On Wednesday night, Shane Pruitt, the North American Mission Board's (NAMB) national Next Gen director, tweeted a photo of students worshipping together at Hannibal-LaGrange University in Hannibal, Missouri. Reportedly, more than 19 people committed their lives to Jesus even as the staff and students continued to worship God throughout the night.
Full house at @HLGuniversity on a Wednesday night. #revivalgeneration pic.twitter.com/Rhus6RDi64 — Shane Pruitt (@shane_pruitt78) February 23, 2023
Kentucky, University of the Cumberlands
According to Minister Jacob Ratliff of the University of the Cumberlands in Williamsburg, Kentucky, he was "seeing significant evidence of the Lord's work at UC."
"The movement on the UC campus can be traced back to Asbury University, which is only 101 miles away. We have been encouraged by our students' desires to see Christ exalted. They have organized two worship gatherings that have been impactful for our campus and local community," Ratliff said.
Tennessee, Knoxville, Grace Christian Academy
It seems that the 'spiritual awakening' has even reached Grace Christian Academy, a middle school in Knoxville, Tennessee.
"WHAT A WEEK! The Holy Spirit has filled rooms and lives on campus this week as we welcomed alumni back on campus to lead #discipleshipdays. Incredible messages, intense worship, and nearly 30 lives eternally changed! Please join us in prayer that the spirit will continue to move in the lives of our students in the weeks and months to come. We thank the Master, we thank the Savior, we thank God!" the school wrote.
The school also witnessed several students participating in an unplanned worship service where they prayed, shared confessions, and even made professions of faith.
"God can speak in showers or waves, and at last week's Discipleship Days, He decided to flood our campus with His presence," GCA Upper School Principal Angie Nordhorn said.
We praise God and pray that the Holy Spirit will continue working and changing the lives of young people across campuses in our nation and hope that these young men and women will stand for Jesus and be the light and the salt that our nation, so direly, needs.