Mark Woodley, a sports anchor for KWWL in Waterloo, Iowa was asked to go outside and cover the wintry weather during the snowstorm; his honest report and brazen frankness and dislike for the assignment resulted in a hilarious weather report ever.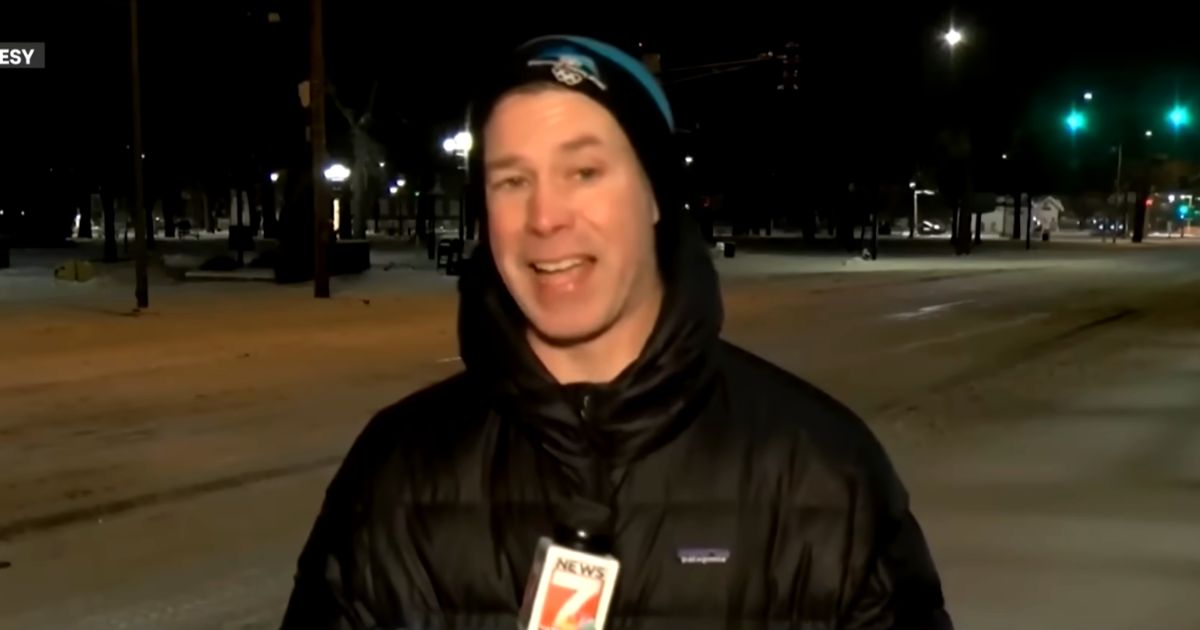 Mark, normally covers sports news for KWWL, but when sports were canceled owing to the snowstorm. He was put on to a new role of covering the weather.
He began the report with a blunt reply for his colleague who, from the inside of a heated studio, asked him what the weather was like outside. Mark, clearly perturbed, having to stand out in the cold, replied "Again, the same way I felt about 8 minutes ago when you asked me that same question."
His following response and report became more and more hilarious, his straight face and honest expressions of what he was feeling, added even more to the hilarity that ensued in the 90 seconds long, compiled video.
He humorously reported, "I normally do sports. Everything is canceled here for the next couple of days so what better time to ask the sports guy to come in about 5 hours normally, earlier than he would normally wake up. Go stand out in the wind and the snow and the cold and tell other people not to do the same thing."
In the end, Mark flatly asks if he can go back to his regular duties and leave the weather reporting to the others as he was getting crankier by the hour and jokingly wished that he was not able to feel his face, implying he was better left frozen than continue to stand outside and report in the unforgiving cold weather.
The video clip, watched more than 8 million times now, concluded with Mark signing off by saying, "Live in Waterloo, for the last time this morning, thankfully, I'm Mark Woodley, News 7 KWWL."