James Turner, a native of Burtonsville, Maryland, had worked hard for 35 years in various restaurant kitchens. He was over the moon when he finally bought his own food truck, but that feeling was not going to last long.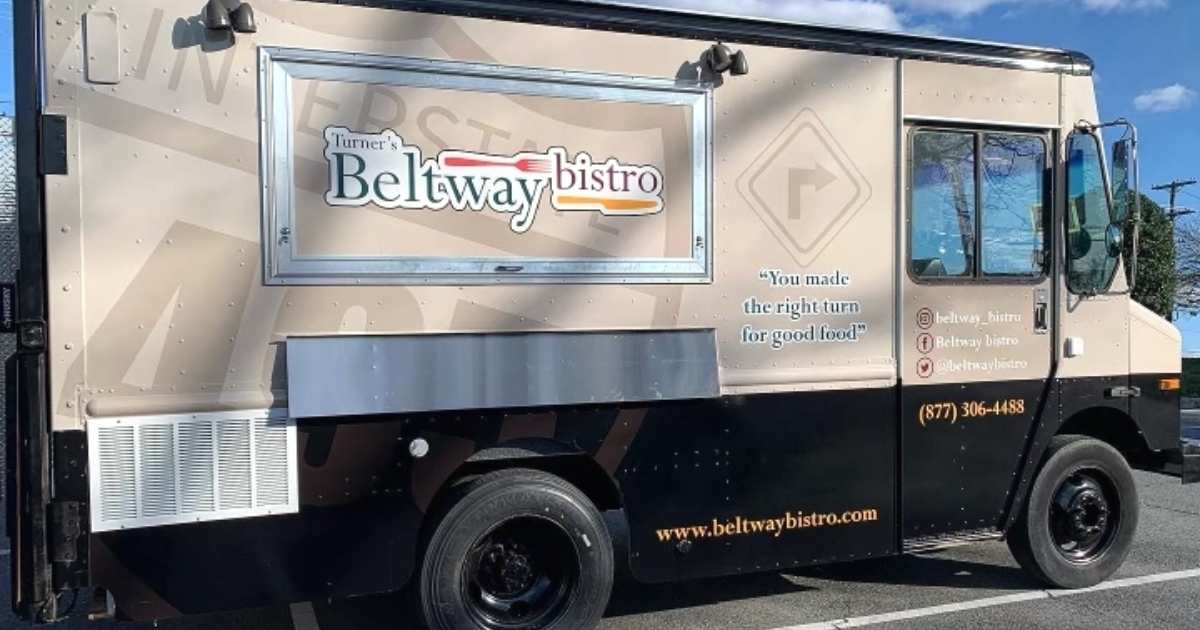 He purchased a 2002 Workhorse step van and had it customized with a stainless-steel kitchen and a large service window, complete with a lighted canopy. It featured a wraparound logo that read "Turner's Beltway Bistro."
"When I went to pick it up and saw it for the first time, I had to take a step back," Turner recalled. "This was something I had been thinking about for months, and it just hit me — this is my kitchen. To have something of my own, something that I had helped design, it felt good."
Turner bought the truck in April, and over Memorial Day weekend, he parked it in Silver Spring near a commercial kitchen where his food was stored and prepared. But when he returned on Monday morning, it was gone. Two days later, police found the truck in Charles County, about 40 miles away, stripped and vandalized.
"It was like a gut punch," Turner said. During this challenge, he missed his mother, Ella Johns, more than ever. She was the driving force behind his pursuit of the culinary arts, having taught him to cook when he was a boy growing up on the Eastern Shore. He would often turn to her for advice whenever he faced problems in life.
But now, she was showing early signs of Alzheimer's and had been moved into an assisted-living facility. Turner didn't want to burden her with his problems, but with the media calling him for interviews and his wife starting a GoFundMe account, he felt she should know before she found out from someone else.
His $52,000 food truck had been stolen, threatening his dreams. "And she said just as sweet as can be, 'That's okay, just get the money out of my account and buy another truck,'" Turner recalled. "I said, 'Mom, you don't have that kind of money in your account.' She said, 'Okay, then do this for me: Pray.'"
His mother had lived a tough life, cleaning houses for a living, working hard, and praying that her family would have enough money to make it. Turner remembers standing on a chair next to his mother at the age of 5, watching her make biscuits from scratch. There would be prayer at the dinner table before he could eat one.
At 15, he landed his first job as a short-order cook. She prayed that he would stick with it. Later, as the only boy in cooking classes at school, he always had his mother's prayers and encouragement. "I don't like to brag, but I knew I was the best student because I'd had the best teacher — my mom," he said.
The 21-foot Workhorse was the answer to all his and his mom's prayers. It had been retired from the U.S. Postal Service after 126,000 miles of bulk mail deliveries and then retrofitted at a custom shop.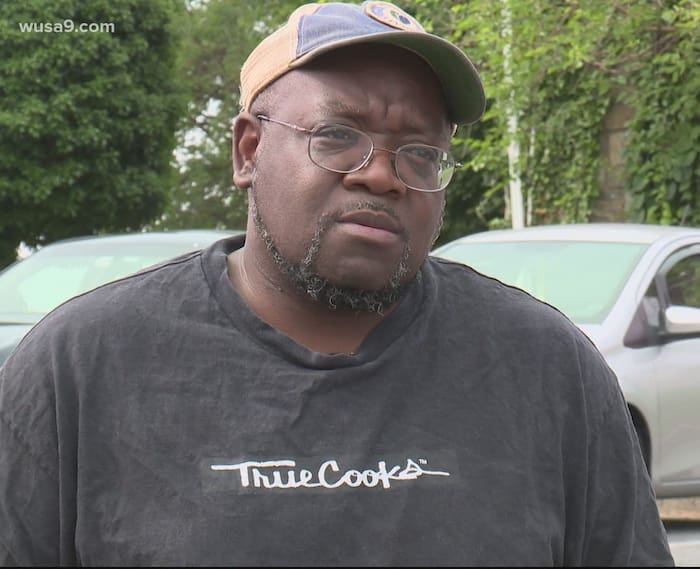 The truck was meant to deliver the best of his culinary experiences: from his time as a short-order cook, to his tutelage under French chefs at a Ritz-Carlton in Boston, to his role as executive chef at Blue 44 Restaurant & Bar in D.C., and even the young boy watching Ella Johns cook. He believed that once people tasted his food, they would want more, book him to cater special events, or even hire him as a private chef for dinner parties.
"I had turned 50 in February and wasn't getting any younger," Turner said. "I was thinking, 'Now is my time.'" He remembered asking an employee at the custom shop if his food truck needed a security alarm but was told that no truck had ever been stolen. "He told me, 'It's a work vehicle, not a luxury car.'"
The valves inside the truck were turned off and the doors were locked. He had hoped his mother would see the personalized license plate frame that read "In Memory of Pop Turner," his grandfather who had been a seaman in the Navy and a mate on a party fishing boat off Kent Island. The license plates were also removed from the truck. "I'm saying, 'Come on, guys, did you really have to steal that, too?'"
Turner decided it was better to take his mom's advice to pray than to keep boiling with anger. By Saturday, the GoFundMe account had raised $13,000. Turner used a part of it, along with the rest of his savings, for a down payment on another food truck. He was awestruck by the support of those who were helping him try to get another truck.
"People are sending money who don't even know me," he adds. "I don't know why they are doing it, but I am grateful." He still can't get over the fact, "What makes somebody think they have the right to steal somebody else's food truck?" And he continues to follow his mother's advice to pray.
This article was originally posted on 19/06/2021.