A young man was moved to tears after a colleague gave him an unexpected gift.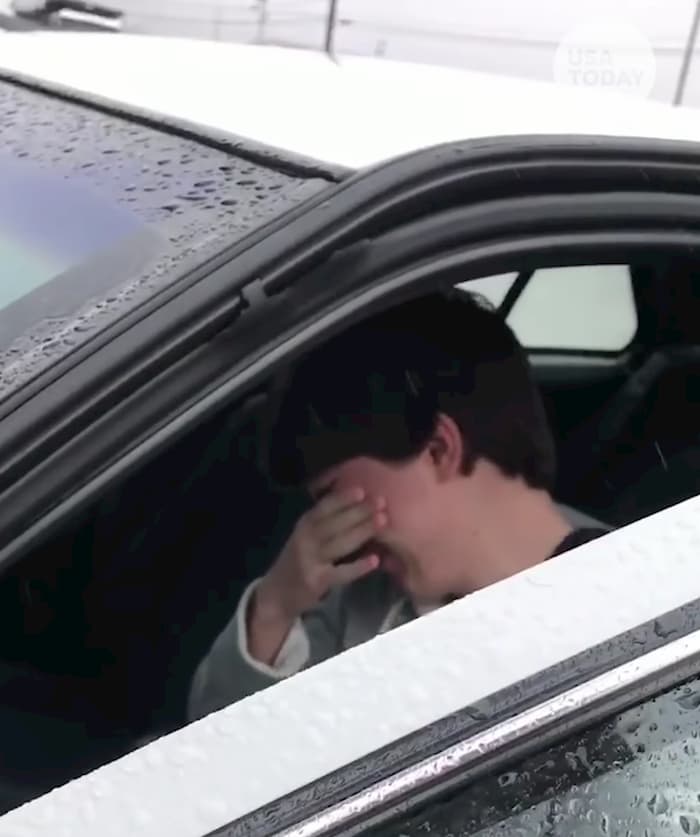 20-year-old Jared from Tennessee depended on his bike to carry him wherever he went.
Rain or sunshine the bike used to take him to his volunteer shifts at the TLC Community Center.
But all that changed when another volunteer there gifted him with a car, which completely blew him away.
The moment was captured on camera where Jared can be seen overcome with emotion and surprise.
What a beautiful gesture by the volunteer for the young man, it certainly has changed his whole life.
Update one of the TLC Supporters can in and paid Jared's insurance up for one year!! God has supplied his needs!!

A young man has volunteered for years helping others riding his bike regardless of the weather. He couldn't continue school because after graduation the school bus doesn't take you to college . He has held down a job riding his bike and in this weather that says a lot. He never complains and always smiles willing to help. God provides just what we knew he needed. God honors and blesses hard work !

Posted by TLC Community Center on Tuesday, February 11, 2020