In an extraordinary act of divine providence, Ronald Nessman, once homeless, found himself in the right place at the right time to save a baby from a potential catastrophe. The baby was in a stroller that had started rolling towards a busy street in Hesperia, and the heroism Nessman displayed has since been shared with the world through a video that has gone viral.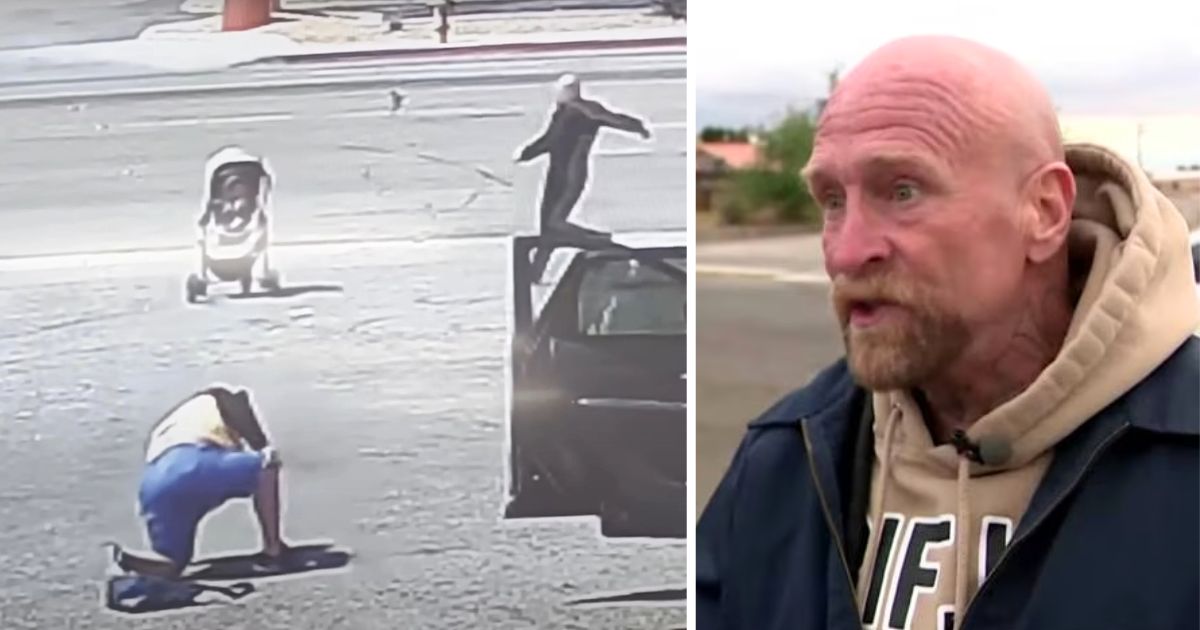 Nessman had just finished a job interview at a local Applebee's and was at the A1 Carwash on Bear Valley Road with his sister, Donna, when the incident occurred. As they stood by, a stroller containing a baby began to roll away from a woman who was busy with her car. As the woman tried to catch up with the stroller, she fell twice, leaving the stroller and the baby within to the mercy of the harsh wind.
In this moment of crisis, God's hand was clearly at work. "The wind was blowing so hard, by the time I got to it, it was at the top of that driveway," Nessman shared. Driven by an instinctive need to protect the innocent, he ran towards the stroller, saving the baby from the imminent danger of the bustling traffic. Once the child was safe, Nessman turned to the traumatized woman, offering comfort and a hug to help her cope with the shock.
The video of this brave act has spread across the internet, with many praising Nessman's heroism. Yet, in the humility characteristic of a true hero, Nessman doesn't seek praise. "If you want something different, you're going to do something different, and today, I want something different out of life," he declared.
Nessman's past has been marred with hardship and loss. The sudden death of his girlfriend in 2018 left him in emotional disarray and led to a period of homelessness. But God works in mysterious ways, and Nessman was recently able to move in with his sister, signifying a beacon of hope and new beginnings.
Since the video went viral, Nessman has been offered at least five jobs, ranging from painting to driving a truck.
"Do not forget to show hospitality to strangers, for by so doing some people have shown hospitality to angels without knowing it." – Hebrews 13:2 (NIV)