A retiring pre-K teacher got the send-off of her dreams when former students, parents, and current students surprised her at Magic Kingdom.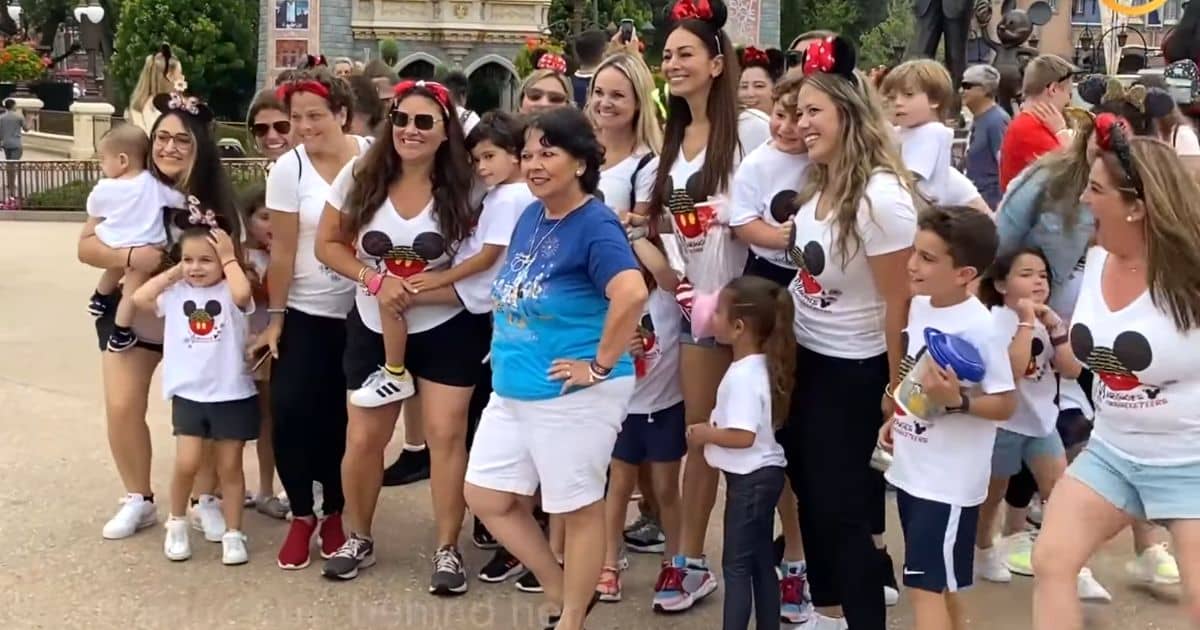 The beloved teacher was left in floods of tears when they photobombed her while she was posing for pictures there.
Mrs. Mercy Maranges, 64, has been teaching for 42 years, out of which 33 years have been spent at Saints Peter and Paul in Miami, Florida. Since she was a little girl she has always been fond of Disney and when Disney World came to Florida her dad fulfilled his promise of taking her there.
Knowing how much she loved Disney, around 75 people including her class and their parents asked her daughter also called, Mercy if she could arrange a surprise for her at Magic Kingdom. So on April 2, while Maranges was posing in front of Cinderella's Castle at the theme park, they quietly snuck into the picture and surprised her.
Mrs. Maranges and Mercy arrived at the park in a small group, and Mercy asked her mother to pose in front of the castle to keep in remembrance of her retirement. So as they were waiting there for a chance to take the picture, Mercy began texting the other moms who joined them wearing the same Disney t-shirt in celebration of the occasion.
Mrs Maranges' daughter, Mercy Betancourt, 38, spoke of that special moment saying, "My emotions definitely took over. "I knew that she would be overwhelmed and so surprised. "I was crying tears of joy as I witnessed so many people be there for her. There's been an overwhelming reaction with beautiful heartwarming comments."
She added, "From former students to people that don't even know her all have reacted beautifully. I hope others see how impactful a teacher can be to a child. My mother has been molding lives for over 40 years and it definitely has made a positive impact on both her students and parents."