Since the start of this academic year, students have been learning through online virtual sessions, recently a group of students bid farewell to their college professor in the sweetest way on Zoom.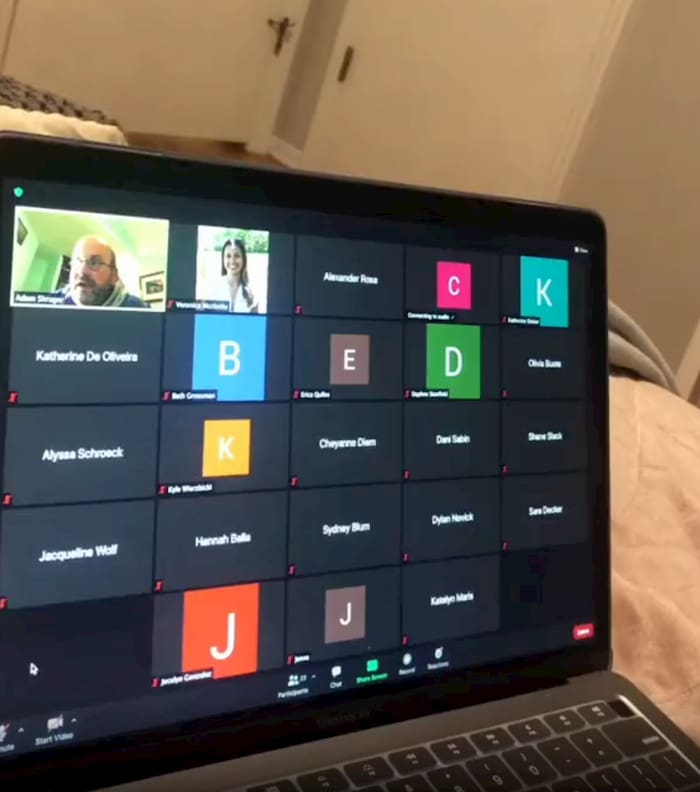 Katherine De Oliveira, a sophomore at The College of New Jersey (TCNJ), and her fellow classmates thanked their outgoing statistics professor Adam Shrager for his kindness.
31 college students switched on their Zoom cameras on Dec. 2 and revealed handwritten signs and heart-warming messaged they had composed for Dr. Adam Shrager during the final class of fall 2020.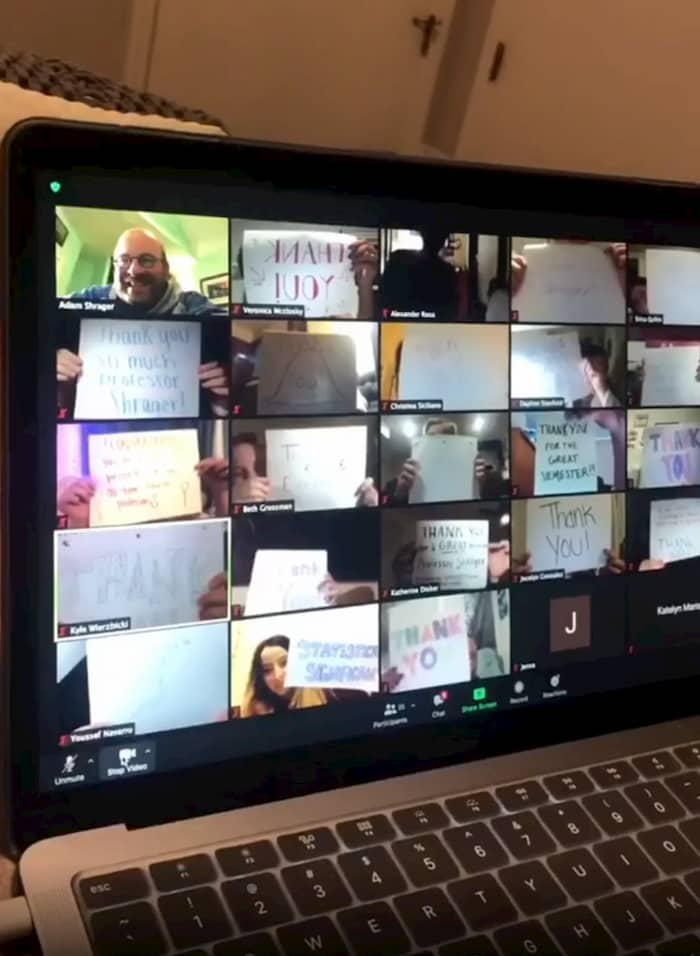 Dr. Adam Shrager said, "Oh wow. That's like the nicest thing ever!" Shrager can be heard saying in the video. "You guys freaking rock." Shrager is loved by his students who would meet twice a week through online classes due to the pandemic.
Shrager made the classroom environment "safe and positive" and was a teacher who wanted to be introduced to the family member seen in the students' Zoom video, said De Oliveira.
"His reaction is what makes the video," De Oliveira, 20, a mathematics education major said. "It completely dominated [the video]. It's so beautiful."
After the video was captured and shared on TikTok, it got millions of views and Shrager said he was overwhelmed by it all. "It was beautiful and they did a beautiful job," said Shrager.
"People are just writing me these beautiful messages and these students just genuinely released something beautiful in the world when I think educators needed it badly — it just resonated. I'm completely blown away."
Shrager has created his own TikTok account to reply to commenters from all parts of the world, said De Oliveira.