When Jerich Marco Alcantara missed one of the biggest moments in his life, a bunch of kind-hearted people helped him recreate his special moment.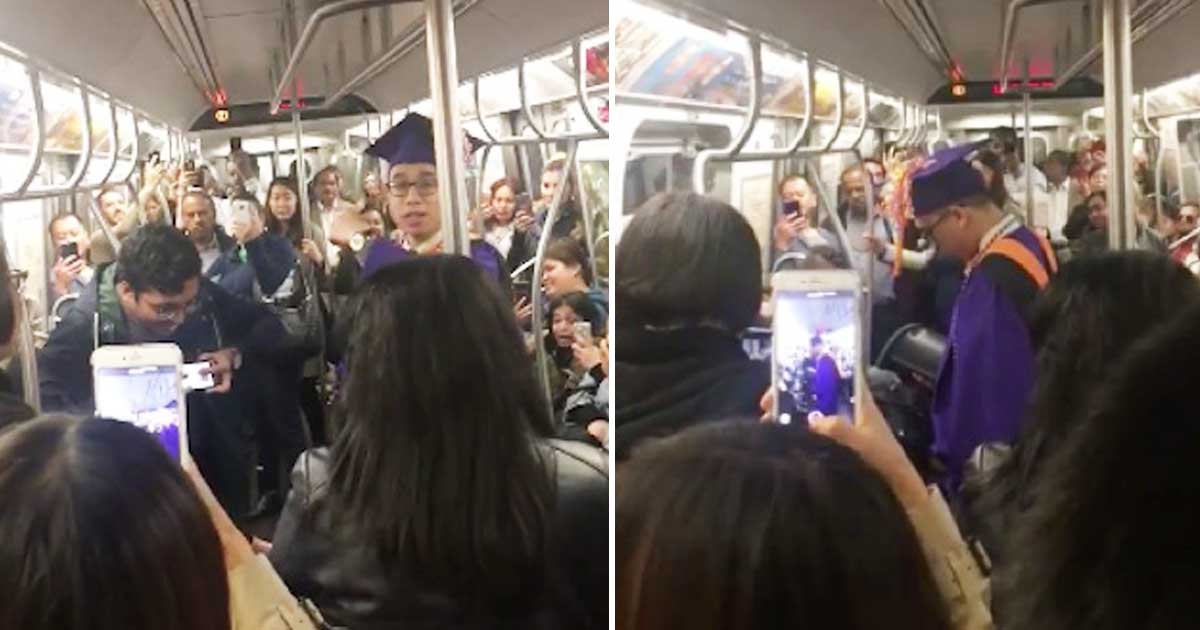 22-year-old Alcantara and his family were going to attend the graduation ceremony at Hunter-Bellevue School of Nursing. But the train was delayed for more than three hours and he missed the graduation.
The fellow riders gave him a 'subway graduation' right inside the train. This is what the world needs – Humanity!