These grandparents were in for a big surprise and could not hold back their tears when they finally met their grandchild. The beautiful moment, captured on camera, shows the love grandparents have for their grandchildren.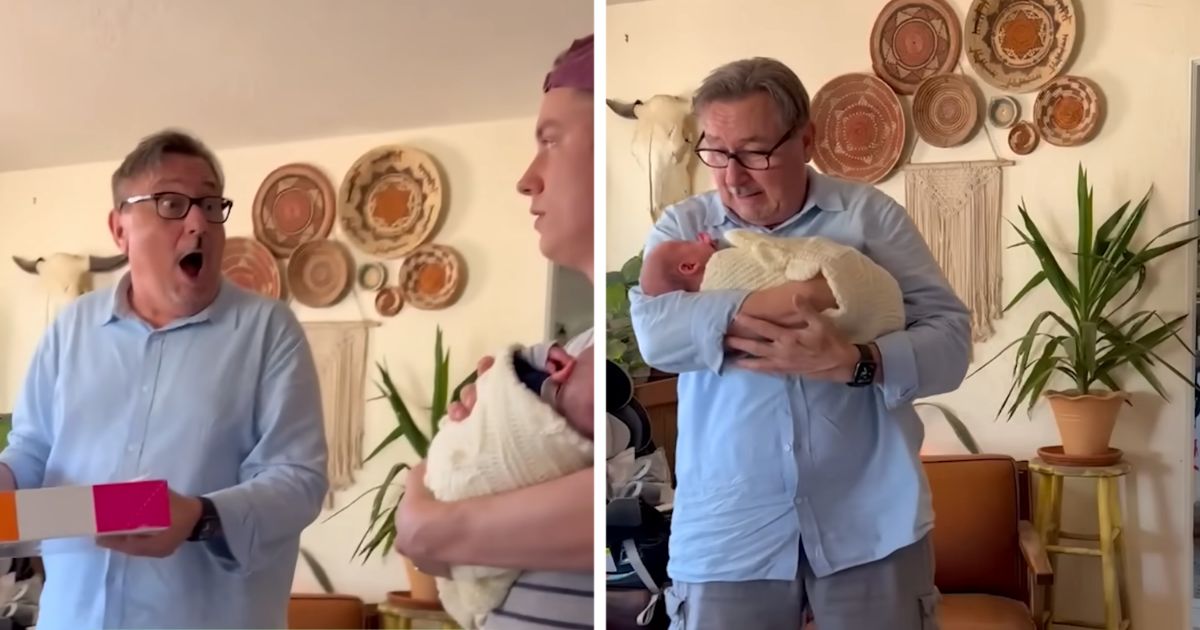 In the heartwarming video, baby Shai cradled in between dad's arms, walks into the room where the grandparents were, and as soon as they saw him, they gasped in surprise and were moved to tears as they were not expecting to see him. What they did not know was that Shai had been discharged after spending 8 weeks in NICU at the hospital. The grandfather could be seen taking his new grandson into his arms, swaying him gently, and looking at him intently with so much love.
Baby Shai is one blessed child to have such lovely grandparents who adore him.
One person commented, "Isn't it amazing to know that you are loved beyond your wildest dreams simply because you exist!?! THIS IS PRECIOUS."
While another wrote, "How I wish every baby would get that much love and happiness. Heartwarming"
"I'm telling u being a grandparent is a totally different love and it's unexplainable," wrote one grandma.